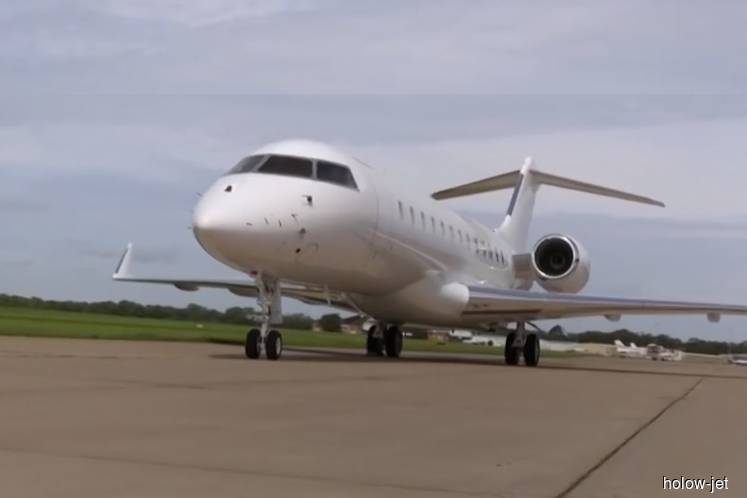 SINGAPORE (Aug 24): No charges are owed to Seletar Airport for the private jet allegedly belonging to fugitive businessman Low Taek Jho or Jho Low which is parked at the airport, according to the Changi Airport Group (CAG).
"The private jet in question is parked at a private company's hangar in Seletar Airport. There are no charges owed to Seletar Airport," a CAG spokesman said today in an email reply to Bernama.
The CAG was asked to respond to a news report that Seletar Airport had asked for the settlement of the parking charges first before the Bombardier Global 5000 aircraft is allowed to be flown to Malaysia.
CAG is the operator of Seletar Airport.
The report in a Malaysian daily, quoting sources, said Seletar Airport had revealed the fee to the Singapore authorities following Malaysia's keen interest to take possession of the plane.
The report also said that Malaysia would have to cough up at least RM3.5 million to bring the aircraft home.
The Malaysian government wants to bring back the private jet which was impounded by the Singaporean authorities in 2017.
It was reported that the aircraft was part of some US$1 billion in assets allegedly acquired with funds misappropriated from 1Malaysia Development Bhd (1MDB).