This article first appeared in The Edge Malaysia Weekly, on April 30, 2018 - May 06, 2018.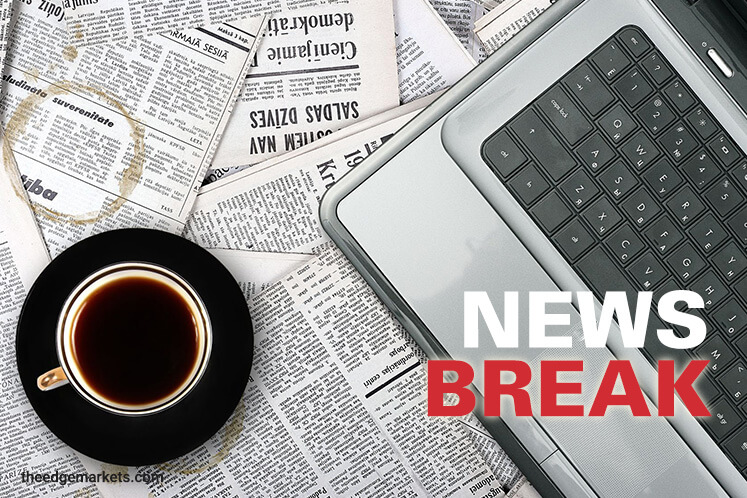 NATIONAL Bank of Abu Dhabi Malaysia Bhd (NABD Malaysia) is expected to close its operations before the end of the year, sources say — a surprising move that comes barely six years since it was set up.
The reason for the closure is not known but it is understood to be on the instruction of its Middle Eastern owner, First Abu Dhabi Bank PJSC (FADB).
"The bank is expected to close by June. It's the head office's decision to close the bank. We're asking clients to close accounts," an employee of NBAD Malaysia says when asked about the shutdown.
The bank's staff count at its sole office in Menara Maxis, Kuala Lumpur, has halved from around 40 last year, the person adds.
FABD declined to comment when contacted by The Edge. NBAD Malaysia, which is led by CEO Susan Yuen, also declined to comment.
NBAD Malaysia, which reported a net loss of RM778,000 for the first nine months last year, formally opened on July 2, 2012, as a wholly-owned subsidiary of the National Bank of Abu Dhabi group (NBAD Group).
In April last year, NBAD Group merged with rival First Gulf Bank to become the largest lender in the United Arab Emirates with total assets of over US$180 billion. The enlarged entity is now known as FADB.
It is not known if FADB considered selling NBAD Malaysia's operations prior to reaching the decision to close down.
Industry sources, however, say a few Malaysian banks were approached to gauge their interest in acquiring some of NBAD Malaysia's performing loans.
"A sale of [NBAD Malaysia] could have attracted interest from banks looking to enter Malaysia. Now, it will likely have to return the licence to Bank Negara Malaysia," an industry source observes.
According to another source, one of the reasons for the impending closure of NBAD Malaysia may be that its shareholders are not getting along, post-merger.
Press reports from Abu Dhabi took note of the fact that the name change of the newly-merged entity to FADB last year had taken observers by surprise. Many had expected the merged entity to retain the NBAD name, given that it was the larger of the two banks.
According to a report by The National in April last year, 7 of the 12 senior management executives of the merged entity came from First Gulf Bank, with only four from NBAD Group. The chief executive and his deputy were also from First Gulf Bank.
FADB, listed on the Abu Dhabi stock exchange, had a market capitalisation of AED136.22 billion as at last Friday.
NBAD Malaysia was one of five foreign banks awarded commercial banking licences in June 2010 by Bank Negara Malaysia. The others were BNP Paribas, Mizuho Corporate Bank, PT Bank Mandiri and Sumitomo Mitsui Banking Corp.
It, however, formally opened for business only in July 2012. NBAD Malaysia's primary business objective was to facilitate trade and investment flows between the Middle East and Malaysia/Asean.
It provided wholesale banking services to corporate and financial institutions in Malaysia and the Asean region.
NBAD Malaysia reported a net profit of RM1.83 million for the third quarter ended Sept 30, 2017, compared with RM1.22 million a year ago. For the cumulative nine months, however, it made a net loss of RM778,000 against a net profit of RM4.11 million in the same period a year earlier.
Net operating income fell by RM6.6 million mainly due to lower fee and commission income, offset by treasury trading income in the period.
In FY2016, its net profit came in at just RM769,000, compared with a profit of RM8.14 million the year before.
Its total assets stood at RM749.8 million as at end-September. The upcoming closure of NBAD Malaysia casts a spotlight on Middle Eastern-owned banks in Malaysia.
Recall that another bank here, Asian Finance Bank Bhd, struggled to make a mark in Malaysia due to tough competition as well as its shareholders from the Middle East not getting along.
The small low-key foreign Islamic lender was set up in Malaysia in 2007 by four shareholders, namely Qatar Islamic Bank (QIB) with a 66.67% stake, Financial Assets Bahrain WLL (6.67%), Saudi Arabia's RUSD Investment Bank Inc (16.67%) and Yemen's Tadhamon International Islamic Bank (10%).
QIB was unhappy that it did not have control over AFB despite its large stake, due to certain provisions in a controversial shareholders' agreement.
AFB, after a failed merger attempt with Malaysian Industrial Development Finance Bhd in 2016, was then acquired by Malaysia Building Society Bhd last year. The merged entity is now known as MBSB Bank and is controlled by the Employees Provident Fund.
AFB's Middle Eastern shareholders now own only a small share of MBSB Bank. RUSD Investment Bank holds a 1.8% stake, while Tadhamon International Islamic Bank owns 1.1% and QIB Bank, 0.7%.
Save by subscribing to us for your print and/or digital copy.
P/S: The Edge is also available on Apple's AppStore and Androids' Google Play.