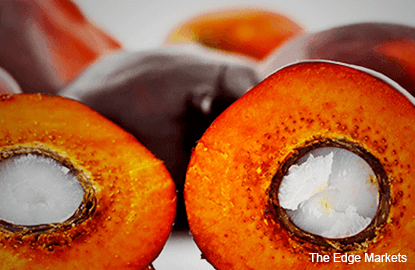 This article first appeared in The Edge Financial Daily, on December 21, 2015.
KUALA LUMPUR: Two weeks ago, a new methodology to steer the Malaysian palm oil industry towards balancing financial growth with environmental concerns and socio-economic development was launched. However, the methodology may prove to be difficult to implement for oil palm smallholders, as additional costs associated with the implementation of the methodology are expected to add to palm oil production costs.
The High Carbon Stock (HCS) science study, commissioned by companies that signed the Sustainable Palm Oil Manifesto, has yielded the HCS+ methodology that aims to conserve HCS and high conservation value (HCV) forests in major palm oil producing countries.
On the additional cost burden for smallholders, HCS study independent report steering committee co-chair Dr John Raison said the matter can be solved with help from large companies and governments.
"It is impossible to expect individual smallholders to adopt this kind of methodology on their own, but collectively, they could, particularly in new developments where smallholders are linked with large companies," he said in an interview with The Edge Financial Daily.
"They could be responsible for bringing the whole development under the methodology," he said, adding that independent smallholders can be made to implement the methodology in groups.
The HCS+ methodology requires the use of light detection and ranging (Lidar) technology and other sensory technologies to identify HCS and HCV forests within concession areas.
The report on the study noted that on a concession scale of between 5,000ha and 100,000ha, full Lidar area coverage would cost US$5 (RM21.44) to US$15 per ha, depending on the size, accessibility and complexity of the area.
There is no doubt, however, that the methodology is practical and effective.
A trial at Olam International Ltd's plantation in Gabon, Africa, has proven that it works.
Encouraged by the results, eight companies under the manifesto — Apical Group, Asian Agri Group, Cargill Inc, IOI Corp Bhd, Kuala Lumpur Kepong Bhd, Musim Mas Holdings, Sime Darby Bhd and Unilever — have committed to implement trials of the methodology on their plantations.
However, these companies are large enough to bear additional costs associated with mapping concession areas.
Raison said while the new methodology will result in additional costs to palm oil production, the methodology would equip companies with more information to plan the development of plantations efficiently.
The HCS+ methodology is groundbreaking in that it stipulates carbon thresholds to define HCS forests and soils which should not be converted due to high carbon content and other important forest values.
It stipulates that areas that contain 75 tonnes of carbon per ha and above, or soil (peat and others) with an organic layer that exceeds 15cm in depth, must not be cultivated.
It calls for a well-planned development or carbon-neutral development on areas below the threshold, whereby land conversion can be offset by protected set-aside forests, oil palm plantations on low carbon stock lands as well as peatland re-wetting.
The methodology also takes into account the protection of local communities and their rights with the Palm Oil Welfare Index, which measures several aspects of welfare from income generated from oil palm concessions to access to clean water and social infrastructure facilitated by companies.
Another aspect that may prove to be complex to handle is the sharing of the maps drawn by the Lidar technology.
It could pose an inherent problem to Malaysian palm oil players due to the wide ambits of the Official Secrets Act 1972, whereby the sharing of concession maps to third-party organisations is deemed illegal.
Across the border, the Indonesian government has drawn up a one-map policy for geospatial information management that would provide companies with a certain amount of freedom for the sharing of maps of oil palm concession areas as well as surrounding areas.
HCS science study steering committee co-chair Jonathon Poritt said although the laws in both countries should not pose a problem to companies that still intend to adopt the methodology, he stressed the importance of roping in governments to support new measures that further the nations' ambitions to foster environmentally sustainable industries.
He said government support is crucial for the adoption of methodologies like the HCS+, as it provides companies with the necessary freedom to implement such strategies without impediment.
Note that the Roundtable on Sustainable Palm Oil (RSPO) said last Friday it will resume publishing its members' oil palm concession maps, except for members in Malaysia due to the ambiguity of Malaysia's laws.
Although the legal stipulations have to be contended with, it has not stopped the Sabah Forestry Department to commit to trials of the HCS+ methodology in the state, Poritt said.
"There are also four or five provinces [in Indonesia] where there are quite sophisticated ideas emerging about integrated land use, and there are a lot of NGOs (non-governmental organisations) involved in that already," he said.
"I think we want to take advantage of that," he added.
Raison also said the study's committee is keen on engaging with the RSPO to incorporate the methodology into its framework of requirements, but at the moment, the RSPO's requirements revolve around greenhouse gas emissions.
"At the moment, it is just recording of emissions, but in the end, there probably have to be some sort of criteria to judge whether emissions are acceptable," he added.
In response, RSPO secretary-general Datuk Darrel Webber acknowledged that there are new terms and aspects that the HCS+ touches on, which the RSPO lacks.
"They have come up with terms like [a] social index, and these things don't exist in our requirements," he said.
"It is not entirely plug-able. We still have to modify our standards and theirs if we want to plug in their standards," he added.
Webber said its requirements do call for members to identify HCS and HCV areas, but HCS areas are not clearly defined.
He also said the RSPO is facilitating discussions between the HCS science study committee and the HCS Approach, whose members include Musim Mas, Cargill and Wilmar International Ltd, to streamline both methodologies.
"We are trying to make sure they talk to each other and come to a consensus because we don't want to have multiple things, and both sides have agreed to reach a consensus," he added.
Webber said the RSPO hopes to see a convergence of the two methodologies, so that it can be incorporated into its existing framework.
In the meantime, he said RSPO Next, a set of voluntary add-on requirements to the existing framework, will be launched next year, but some particular aspects of carbon accounting will be fully implemented in 2017.