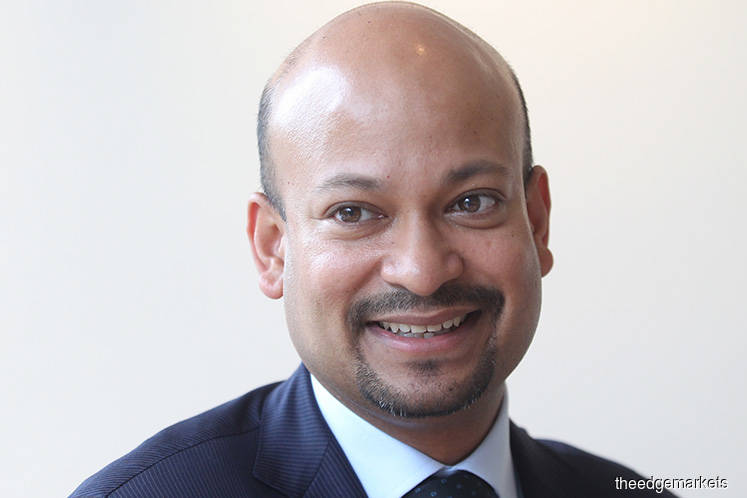 KUALA LUMPUR (Aug 1): Former Prime Minister Datuk Seri Najib Razak said the then chief of troubled 1Malaysia Development Bhd (1MDB), Arul Kanda Kandasamy, took a "big paycut" to join the cash-strapped state investment fund.
This was following Finance Minister Lim Guan Eng's statement yesterday that Arul Kanda was offered RM5 million as salary for six months from January to June this year, in which half of that or RM2.5 million had been paid to him.
"You must see it in a context that whatever paid to him is much smaller than what he was (previously) earning," said Najib at the Parliament lobby today.
"He has successfully reduced the (1MDB) debt from RM50 billion to RM30 billion, so he has accomplished that, (and that is) part of his responsibilities," said Najib.
He added that a lawyer "from somebody close" to Arul Kanda will be issuing a statement on this matter.
Meanwhile, when asked about the claim made by defence Minister Mohamad Sabu that while there were 28 fighter jets, only four of them are working, Najib said: "I don't know the latest figures. So, I'm not prepared to say something for which I don't have facts."
Arul Kanda first joined 1MDB in January 2015 to turn around the state investment fund, which was laden with a whopping debt of some RM45 billion at the time.
The third CEO of 1MDB, Arul Kanda's appointment at the time had raised alarm bells as it was seen by some that businessman that Low Taek Jho (Jho Low) and Abu Dhabi were strengthening their hold on 1MDB.
Prior to joining 1MDB, he was executive vice president, head of investment banking group and head of corporate finance in Abu Dhabi Commercial Bank PJSC, a post he held from July 2008.
He also sat on the board of RHB Capital Bhd from July 2009 to May 2011, as a non-independent non-executive director representing Abu Dhabi Commercial Bank, which bought a 25% in RHB Capital from the Employees Provident Fund in May 2008. The bank later sold the block to a related entity, Aabar Investments PJS.