This article first appeared in Forum, The Edge Malaysia Weekly, on July 2, 2018 - July 08, 2018.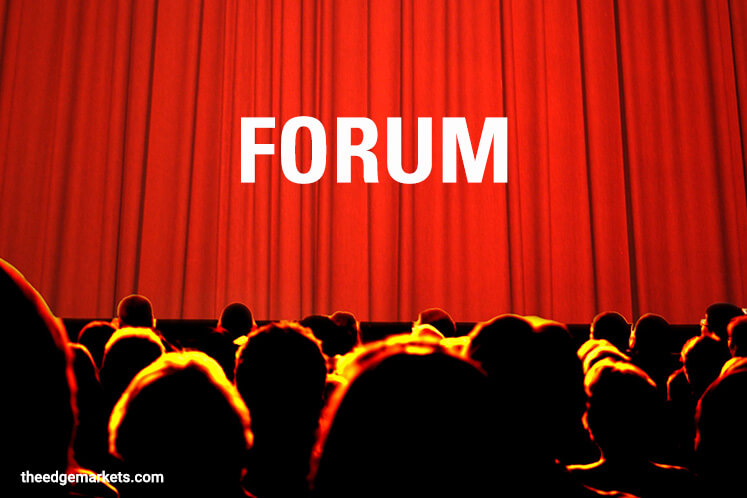 Tan Guan Han knows how important it is to put your name out there. He is the founder of Sonicon Construction, which is involved in concrete cutting. It is a very specialised field and word-of-mouth recommendations can only get you so much business. So, he decided to use digital advertising, and successfully secured more high-value projects.
Like many small businesses or entrepreneurs, Sonicon Construction found a new solution to an old problem by leveraging the internet revolution taking place across Southeast Asia. Southeast Asians spend more time using mobile internet than people in any other region in the world. Their incredible level of engagement translates into a significant economic opportunity for every Southeast Asian country. Research by Google and Temasek has found that Malaysia's internet economy grew from US$4.8 billion to US$6.8 billion between 2015 and 2017.
That same revolution is unfolding throughout Southeast Asia — an incredibly diverse region of over 630 million people that have come together as one increasingly prosperous community. Asean celebrated its 50th anniversary last year. In the last half century, it has overseen a miraculous transformation touching the lives of all its people. Between 1990 and 2015, over 100 million Southeast Asians — a population larger than Germany's — were lifted out of poverty by the region's economic growth.
The area's prosperity was engineered by design, not accident. The leaders of the region set out to achieve peace and encourage trade. Today, they are building the Asean Community, a single market and production base that will be the fourth largest economy in the world by 2030. Asean's accomplishments show that we achieve more by working together.
Asean should apply this lesson as it navigates the Fourth Industrial Revolution. China and India have adopted digital-first policies and are outpacing Asean's overall growth. Cities such as Bangalore and Beijing are emerging as Asia's leading hubs for technological innovation and talent. To maintain its competitiveness, Asean must develop a robust digital strategy.
To begin with, the region needs to recognise that the digital sector is an important growth engine. In a joint report, Google and Temasek forecast that Southeast Asia could have a US$200 billion internet economy by 2025. With an annual growth rate of 27%, Asean's internet economy is expanding five times faster than its overall economy.
Southeast Asian countries should also approach the digital economy as one community, rather than 10 separate countries. If Asean's digital market remains fragmented, it will lose out to larger competitors. A more digitally connected Asean, on the other hand, benefits every Southeast Asian country by improving local businesses' access to regional customers, technology and ecosystems.
Southeast Asian governments play a vital role in supporting the emergence of more success stories such as Sonicon Construction. There would be so much to gain by removing barriers to the free flow of information within the region. They affect the economy in the same way as tariffs strangling trade in goods. By harmonising the differences in national regulations and streamlining complicated reporting requirements, governments could also lower business costs and increase Asean's appeal to investors. Small local enterprises stand to benefit the most from such changes.
Growth in Southeast Asia's digital economy should be inclusive. Small enterprises are the backbone of the region and a digital ecosystem cannot thrive without them. That's why Google supports greater digital literacy for everyone in the region. In Malaysia, Google has trained over 1,400 university students under the Google Ignite banner, a training-to-internship programme focusing on the development of digital marketing skills on Google platforms among graduates.
Asean has delivered incredible improvements in its people's standard of living in the last 50 years. To continue doing so for the next 50 years, the region just needs to apply the same formula for success, approaching new opportunities like the digital economy as one community. We are ready to support the development of a more digitally connected and strong Asean.
---
Karim Temsamani is president of Google's Asia-Pacific operations, and has held the post since January 2013. Previously, he served as the head of global mobile sales at Google, and before that as the managing director of Google Australia.
Save by subscribing to us for your print and/or digital copy.
P/S: The Edge is also available on Apple's AppStore and Androids' Google Play.