This article first appeared in Forum, The Edge Malaysia Weekly, on December 4, 2017 - December 10, 2017.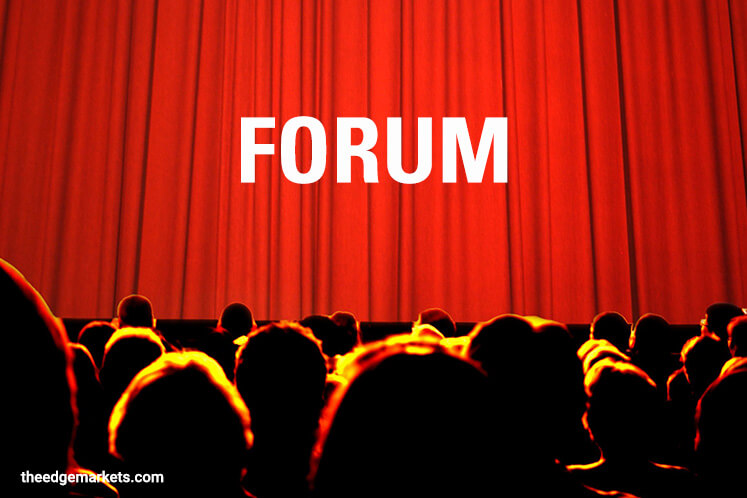 On the fourth Thursday every November, the Americans celebrate Thanksgiving Day. In my years in the US, Thanksgiving was my favourite holiday. It was not just about the food, although the food plays a major part in it. Turkey, cranberry sauce, stuffing, mashed potatoes, apple cider — it is typically the biggest meal of the year. Yet, more than just a glorious feast, Thanksgiving came to represent for me — and I am sure for many others — an occasion in which to be thankful for what you have, to appreciate the people around you and to build deeper bonds with friends and family alike. It is essentially camaraderie, goodwill, gratitude and a sumptuous dinner, all packed in one.
The very next day, all of this just basically gets blown to smithereens.
The day after Thanksgiving is called Black Friday in the US. Retailers rejoice as crowds of shoppers storm shopping malls, retail outlets and commercial stores, turning the year's bottom line from red to black, and as such, giving the name "Black Friday" to the day.
The reason for this mad rush is that retailers typically provide massive discounts — up to 90% — making the products too cheap to ignore. These range from simple calculators and clothes to Playstation consoles, and even a 50in plasma television for only US$799. Shoppers tend to queue not for hours, but for days. Some are incredibly prepared, showing up with tents, ice coolers, generators, televisions and everything they need to brave the three, typically cold, nights they would be camping outside the stores.
On Black Friday itself, some of the stories are terrifying. If you have the time and the stomach for it, just search for "Black Friday mob" on YouTube. You will see people fist-fighting, trampling over one another as they stampede into stores and grabbing stuff out of other shoppers' hands. Some stories are even more insane. In 2011, a woman in Southern California turned herself in to the authorities after she pepper-sprayed 
video-game shoppers in a Walmart. An 80-year-old woman tackled and then bear-maced another woman over fleece fabric. Two elderly women raced, gladiator style, in a store when they found out that there was only one US$5 calculator left normal retail price: US$10).
This all sounds utterly warped. A collective nationwide day of heartfelt gratitude and camaraderie, followed by a collective nationwide day of total materialism and Darwinist, survival-of-the-fittest battle royale. I don't think it is possible to find starker representations of the human condition than Thanksgiving and Black Friday. At the very least, Alibaba's Nov 11 "Singles Day" sales, which recently racked up total sales of over US$25 billion, does not take place following a national day of gratitude.
In Malaysia, Black Friday has also become an event of sorts. On Nov 24, storewide sales were held across the country, with consumers swarming these outlets to grab heavily discounted goods — some by as much as 70%. Of course, the frenzy does not match the bloodlust of the American Black Friday stampedes but it may, one day, if more stores take part in it and give even bigger discounts. Who is going to resist, for instance, a Samsung Galaxy S8 note for RM1,500 instead of the RM3,200 it currently retails for?
Going back to the US, when the chaos of Black Friday is placed side-by-side with Thanksgiving, I cannot help but ask, "What is the point of having a day just to give thanks for what you currently have if the ugliest side of materialism is going to show itself the very next day?"
It seems bizarre to me. Of course, one could say that those who celebrate Thanksgiving and those who go for the Black Friday showdowns are totally different groups, but this is a stretch. It also seems to me to totally miss the point of what is important. Is saving US$5 on a calculator worth fighting with others for? Or, to put it another way, is a heavily discounted Playstation 4 worth getting bear-maced for? Some people may think so but I do not share those sentiments.
And perhaps I do not share those sentiments because I can afford to buy a US$10 calculator and not have to fight it out to save US$5. Perhaps some of those shoppers at Black Friday sales can only really stock up on clothes, diapers and food for their children during these sales. Perhaps only on Black Friday can consumers actually purchase necessary home appliances for their homes. It can be difficult to distinguish between real need and absurd materialism.
Similarly, this line between real need and absurd materialism also needs to be drawn when we think of Malaysia's goal to be a high-income nation, which is achievable by early next year, according to some sources. It sounds great, of course, just like a US$799 50in plasma television sounds great, but we need to dig deeper. As the Malay saying goes, "Indah khabar daripada rupa". What is the point of being a high-income nation if, as a recent Merdeka Center survey reported, 15% of Malaysians skip meals to make ends meet, and 27% do not even have RM500 for an emergency?
Becoming a high-income nation will tell us something about our economy, but not much. It says that, on average, an individual Malaysian has an annual income akin to that of a high-income economy. However, that is the problem with averages — 10 people making RM50,000 have the same average income as one person making RM499,991 and nine others making RM1. It may feel great to be that one person making RM499,991 but there is a 90% chance that a given person makes just RM1.
Therefore, when it comes to this notion of a high-income economy, I would urge Malaysians to hold ourselves to a higher standard, and if people tell us that it is great that we are now a high-income nation, we say, "Okay, great, but so what?" Having a high-income nation status is a bit like buying that US$799 50in plasma TV on Black Friday, but it is rather meaningless if you have to stampede through people and bear-mace others just to get it.
---
Nicholas Khaw is an economist with the Khazanah Research and Investment Strategy Division
Save by subscribing to us for your print and/or digital copy.
P/S: The Edge is also available on Apple's AppStore and Androids' Google Play.