This article first appeared in Forum, The Edge Malaysia Weekly, on July 2, 2018 - July 08, 2018.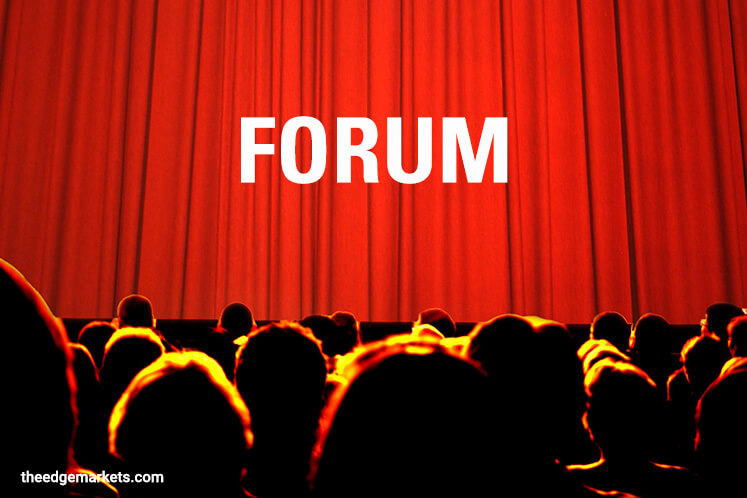 Nearly two months after the 14th general election on May 9, Malaysians in general have not really recovered from the shocking results.The devastating verdict brought an end to the unbroken rule the once seemingly indestructible Umno-led Barisan Nasional had enjoyed since Merdeka, and the ouster of Datuk Seri Najib Razak as prime minister.
The unexpected outcome left many wondering how, in an age of unprecedented information and data, the majority of pollsters, and indeed all major research institutions, got it so wrong. For months, poll after poll predicted BN would win the day and that the status quo would remain. Almost all of them were wide off the mark, except for the opposition-sponsored Invoke, a non-profit organisation.
The peoples' vote sent shock waves across the financial markets, which led to massive sell-offs as they had priced in a BN victory.
Within days of Tun Dr Mahathir Mohamad being sworn in as prime minister of Malaysia for the second time, we witnessed the heads of some government agencies being removed as he began to clean up the government.
Among the first casualties was Tan Sri Mohd Irwan Serigar Abdullah, who was appointed Treasury secretary-general in 2011. He was transferred to the Public Services Department and barred from acting in any capacity for the Ministry of Finance. Attorney-General Tan Sri Mohamed Apandi Ali was put on leave before eventually being replaced by prominent constitutional lawyer Tommy Thomas.
Some of them resigned of their own volition. Less than two years after being appointed chief commissioner of the Malaysian Anti-Corruption Commission, Tan Sri Dzulkifli Ahmad tendered his resignation on May 14. A few weeks later, Malaysia's central bank governor Tan Sri Muhammad Ibrahim followed suit, saying serious questions had been raised on whether he had put at risk public confidence in the bank.
Next were Chief Justice Tun Md Raus Sharif and Court of Appeal president Tan Sri Zulkefli Ahmad Makinudin, whose positions had been deemed "unconstitutional" by several groups. They submitted their letters of resignation and will vacate their posts on July 31.
There are no signs of the shake-up abating, at least for now, and more heads of government agencies and government-linked corporations are expected to roll in the days to come.
Depending on who you talk to, some see it as a massive purge by the Pakatan Harapan (PH) government. Many welcome this sea change of government agencies as a long-overdue reformation.
Whatever it is, our nation has a golden opportunity to finally address the trust deficit that has been plaguing our major national institutions for years. Rightly or wrongly, it is a fact that people have an issue with this.
How long has it been since we no longer assumed that those in public service or public office would do their jobs as entrusted, let alone expected them to do it well?
These are simple questions but with profound implications. In fact, they pretty much sum up everything that is not right about this promising country in recent year — a nation our forefathers once dreamed of establishing as a "sovereign democratic and independent state founded upon the principles of liberty and justice and ever seeking the welfare and happiness of its people".
Apart from the usual suspects — bigoted and corrupt political elites and filthy rich ruthless oligarchs, many suspect this worrying state of affairs somehow has to do with the growing culture of political apathy in society. Of more significant concern is that it continues to spread in our government, judiciary and the media — arguably the three major institutions of a democratic and just Malaysian society.
It is definitely not a good sign when the institutions entrusted by the Federal Constitution — the supreme law of the land — and mandated by the people through the electoral process to uphold, defend and realise our forefathers' vision, have second thoughts in doing what ought to be done out of fear that some interested parties may feel offended or get angry.
Many thinking Malaysians are now worried about the change in the political landscape and what will happen if this "disease" of political apathy is allowed to continue. There are already disturbing trends emerging — certain ideas, expressions and behaviour, which are acceptable and even legal in our society now, may be soon be deemed unacceptable. Lobbyists and politicians will demand that certain things be outlawed, and that those who transgress be penalised. Though such voices may be few in number at the start, their numbers could grow until their uncompromising views are written into law and eventually, subject this country to the rule of tyranny.
Against this backdrop, the formation of a five-member Committee on Institutional Reforms by the government is most welcome. Its task is to gather feedback from stakeholders and present its findings and recommendations to the prime minister and the cabinet for deliberation. Needless to say, we have high hopes for this committee, which comprises some of the country's finest constitutional experts. They are Datuk K C Vohrah, former Court of Appeal judge; Datuk Mah Weng Kwai, former Court of Appeal judge and Suhakam commissioner; Brig Gen (Rtd) Datuk Mohamed Arshad Raji, National Patriots Association president; Tunku Abdul Rahman, Professor of Law at University Malaya; Emeritus Prof Datuk Dr Shad Saleem Faruqi; and Datuk S Ambiga, National Human Rights Society president.
Make no mistake, even as we welcome a new Malaysia, it is destined to be replete with anxiety, confusion and even pain, brought about by numerous uncertainties and heightening tension over certain religious and racial issues. We need to search for unwavering and tested principles in guiding the nation through uncharted waters.
A safe way is to get back to basics by asking the government of the day to reaffirm its commitment to defend our forefathers' vision in building a "sovereign democratic and independent State founded upon the principles of liberty and justice", as espoused in the 1957 Proclamation of Independence.
And let us not forget, our Rukun Negara, in no uncertain words, declares that one of the ambitions of Malaysia is "guaranteeing a liberal approach towards her rich and varied cultural traditions".
There are some who might misconstrue what took place on May 9 as a "revolusi" or revolution and not "reformasi", or reformation. We, the rakyat, more than ever, must hold our uniquely diversified, but relatively fragile multiracial and multi-religious society together with sweeping institutional reforms anchored on the foundations upon which the country stands: Belief in God, Loyalty to King and Country, Supremacy of the Constitution, Rule of Law, and Good Behaviour and Morality.
As we embark on this new journey in rebooting our beloved country, in Rukun Negara we must trust.
---
Khaw Veon Szu, a former executive director of a local think tank, is a practising lawyer. Opinions expressed in this article are his own.
Save by subscribing to us for your print and/or digital copy.
P/S: The Edge is also available on Apple's AppStore and Androids' Google Play.