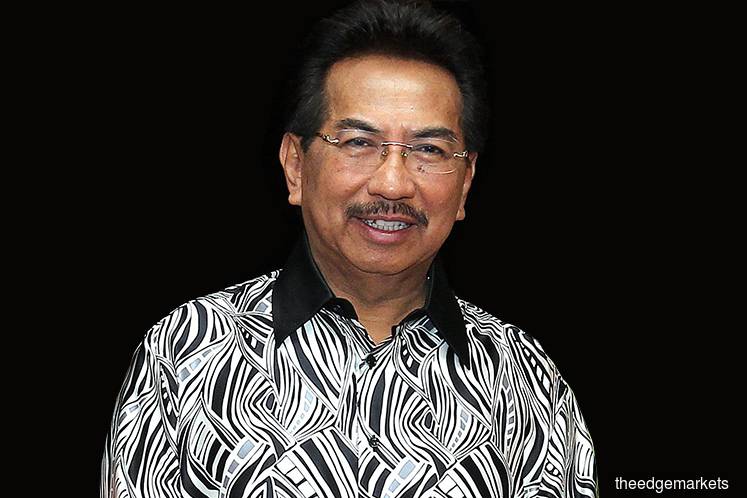 PUTRAJAYA (Sept 6): Former Sabah Chief Minister Tan Sri Musa Aman was called to the Malaysian Anti-Corruption Commission (MACC) headquarters today here today, believed to record his statement on alleged corruption during the 14th general election (GE14).
He was seen arriving at the MACC office in a black Toyota Vellfire about 11.45am and entered the building, accompanied by a lawyer.
At about 2.10pm, Musa's vehicle was seen leaving the MACC building.
Media members, who had been waiting in front of the MACC building since 8am, were not able to meet Musa to get his statement.
It is learnt that MACC would issue a statement on the investigation later today.
Musa, who is Sungai Sibuga State Assemblyman, was reported to have left the country last May 16 for medical treatment in London.
On Aug 21, Musa returned to Malaysia and was immediately warded at a private hospital in Subang Jaya.
Musa returned to Kota Kinabalu, Sabah, yesterday to undergo the swearing in ceremony as Sungai Sibuga State Assemblyman before Speaker Datuk Syed Abas Syed Ali.
According to media reports, the ceremony ended about 3.30pm and he then left from the Kota Kinabalu International Airport at 10pm to return to Kuala Lumpur.
Last Friday, MACC Deputy Chief Commissioner (Operations) Datuk Seri Azam Baki said the commission would not rush to record Musa's statement and would let him go for his treatment.
Last May 23, MACC went to Musa's residence in Sabah, but was not to enter the compound because he was not at home, believed in connection with the commission's investigation against Parti Solidariti Tanah Airku (Star) president Datuk Dr. Jeffrey Kitingan for allegedly receiving payment of RM20 million after GE14.
The investigation is believed connected with Star's alliance with the Sabah Barisan Nasional (BN) to form the state government after the last general election.
Musa is also wanted by the police in a criminal intimidation complaint lodged by Yang di-Pertua Negeri of Sabah.