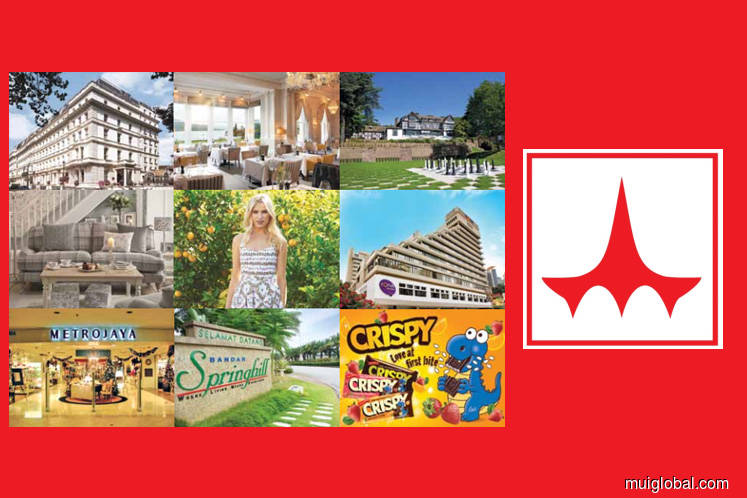 KUALA LUMPUR (Dec 11): Tycoon Tan Sri Khoo Kay Peng will relinquish the title of chief executive officer (CEO) of MUI Properties Bhd to his son Andrew Khoo Boo Yeow, who will assume the post on Jan 1. 
Kay Peng, 78, will remain as executive chairman of the company. As at Dec 11, 2017, Kay Peng is a substantial shareholder of MUI Properties, with a 74.32% stake.
Andrew, 45, has also been appointed as executive director of the company.
The appointment is part of changes made to the leadership team at Malayan United Industries Bhd (MUI). On Friday, MUI also announced the apppointment of Andrew as CEO and executive director of the group, effective Jan 1.
Kay Peng, who holds a 47.58% stake in MUI, remains as its executive chairman.
In a filing with Bursa Malaysia, MUI said Kay Peng as executive chairman, will take on a more strategic role, while Andrew will focus on the group's day-to-day operations and strategies' implementation.
"The separation of executive chairman and CEO is also in line with good corporate governance practice, enabling the respective individuals to better focus on their respective roles and responsibilities. It is also part of the group's effort on succession planning for its directors and key management," the filing added.
MUI said the board of directors is confident that Andrew, with his qualifications and diverse backgrounds, will enable the group to move forward to its next level under his leadership. 
"The board will give its full support to his management team to implement the going-forward strategy of transforming the group from a diversified and asset-rich conglomerate into a focused and profitable business group," MUI said.
Shares in MUI closed up one sen or 4.76% at 22 sen today, giving it a market capitalisation of RM645.16 million. MUI Properties' shares were also up 0.5 sen or 1.75% to close at 29 sen, valuing it at RM214.87 million.