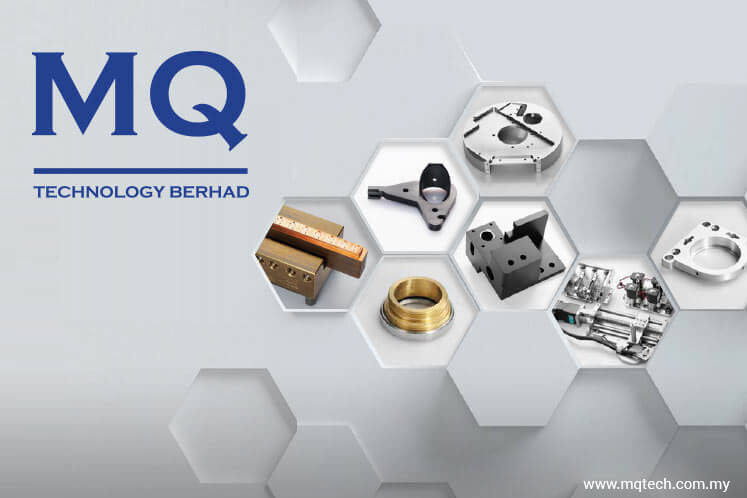 KUALA LUMPUR (Dec 7): Hard disk drive parts maker MQ Technology Bhd (MQ Tech) plans to diversify into providing marketing services and manpower for gaming-related businesses, and proposes a private placement to raise some RM4.15 million for that purpose.
This follows the marketing agreement it inked with Vivo Tower Holdings Ltd today to exclusively develop and implement marketing services, as well as manpower, for Vivo Towre's operations in designated gaming and entertainment rooms in the Star Vegas Resort & Club in Poipet, Cambodia.
In a Bursa Malaysia filing, MQ Tech said it expects a 25% contribution or more to its net profit from the diversification, which may cause a diversion of 25% or more of its net assets, moving forward.
It believes the proposed diversification will provide an additional source of income stream to address its financial concerns, while continuing with its existing principal activities.
"The board will review the group's business operations from time to time, with the intention to reduce its financial losses where possible," MQ Tech said.
On the proposed private placement, under which it will place out 82.95 million new shares at an issue price of five sen apiece to raise RM4.15 million, MQ Tech inked two subscription agreements with its executive director Wong Ken Hong, and an individual named Woo Yee Foo.
The group said it plans to tap into the Cambodian gaming industry with the diversification, by establishing marketing strategies to attract Asians to the casino premises, including the use of online marketing channels to target Vivo Tower's database customers with various promotional programmes.
The provision of such marketing services will start once relevant approvals under the marketing agreement are obtained, and will last till the end of Vivo Tower's five-year lease — which began on July 1 this year — in the resort, the filing said.
The Star Vegas Resort & Club comprises a casino and hotel complex established in 1999. It has approximately 139 gaming tables, 1,522 electronic gaming machines and 385 hotel rooms, with multiple restaurants and shops.
MQ Tech expects its proposals to be completed by the first quarter of 2018.
At 4.32pm, MQ Tech shares remained flat at six sen with 3.56 million shares done for a market capitalisation of RM24.88 million.