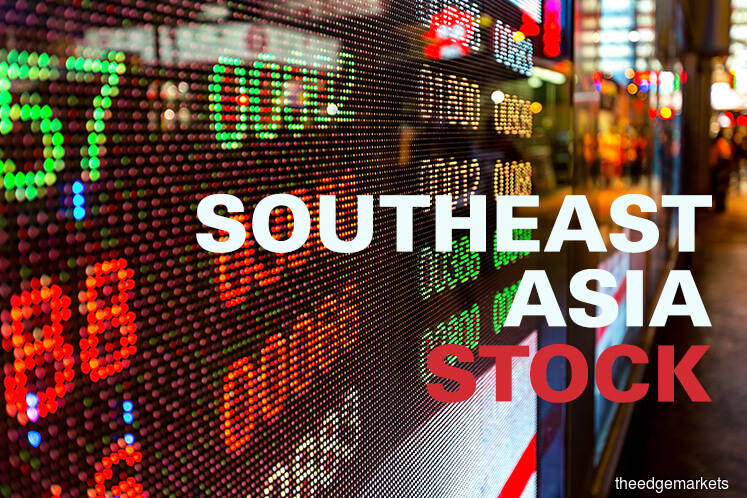 (Dec 7): Philippine stocks fell 1% while other Southeast Asian markets were subdued on Friday, amid worries the Sino-U.S. relations could worsen and optimism that the U.S. central bank may be "one-and-done" with rate hikes.
U.S. Federal Reserve officials are considering whether to signal a new wait-and-see mentality after a likely interest rate increase at their meeting this month, the Wall Street Journal reported.
However, investors' risk appetite was subdued after the arrest of a top Huawei executive in Canada on the request of the United States, which triggered fears of reigniting a U.S.-China trade row days after the two countries reached a truce.
Philippine stocks fell 1% on Friday but still closed 1.3% higher for the week, which included a cumulative 4.51% gain on Monday and Tuesday.
"We're still way up from several weeks ago, so I would just attribute (the fall) to profit-taking in the past few days," said Charles William Ang, an associate analyst at COL Financial Group in Singapore.
Singaporean shares ended 0.1% lower after rising as much as 1.1%, dragged down by utility and technology stocks.
"Following the Huawei incident, the market is extremely sensitive to any event that could disrupt the current so-called trade truce between U.S. and China," said Paul Chew, head of research at Phillip Securities Research.
"(Also) worrying for Singapore is the current downtrend in economic and industry data," he added.
Data released on Monday showed Singapore's November manufacturing growth fell to a 16-month low of 51.5.
Meanwhile, a dip in utilities and basic materials stocks pulled Malaysian shares down by 0.2%.
Tenaga Nasional Bhd shed 0.4%, while Petronas Chemicals Group Bhd dropped 0.8%.
Energy and telecoms stocks drove Thai shares lower, with PTT PCL dipping 1.5% and PTT Exploration and Production PCL sliding 2.5%.
Vietnamese and Indonesian stocks, however, rose 0.4% and 0.2% respectively.
The index of Indonesia's 45 most liquid stocks was about 0.2% higher.
SOUTHEAST ASIAN STOCK MARKETS
Change on day
| | | | |
| --- | --- | --- | --- |
| Market | Current | Previous close | Pct Move |
| Singapore | 3111.12 | 3115.52 | -0.14 |
| Bangkok | 1649.99 | 1653.73 | -0.23 |
| Manila | 7461.06 | 7535.32 | -0.99 |
| Jakarta | 6126.356 | 6115.493 | 0.18 |
| Kuala Lumpur | 1680.54 | 1683.34 | -0.17 |
| Ho Chi Minh | 958.59 | 954.82 | 0.39 |
Change on year
| | | | |
| --- | --- | --- | --- |
| Market | Current | End prev yr | Pct Move |
| Singapore | 3111.12 | 3402.92 | -8.57 |
| Bangkok | 1649.99 | 1753.71 | -5.91 |
| Manila | 7461.06 | 8,558.42 | -12.82 |
| Jakarta | 6126.356 | 6,355.65 | -3.61 |
| Kuala Lumpur | 1680.54 | 1796.81 | -6.47 |
| Ho Chi Minh | 958.59 | 984.24 | -2.61 |