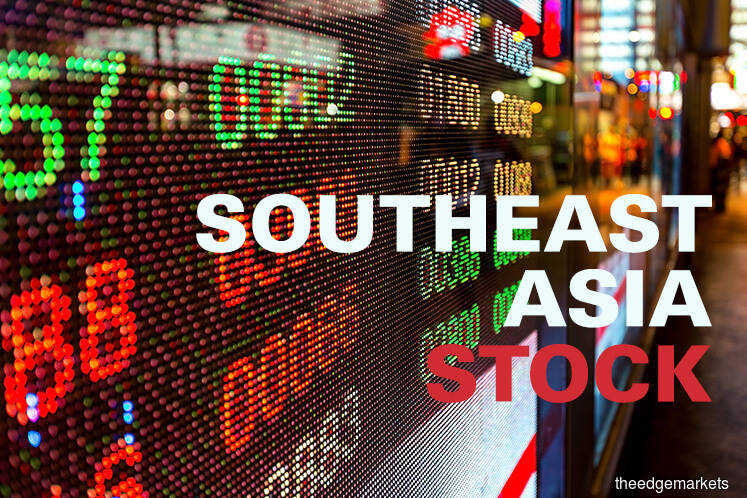 (Oct 4): Most Southeast Asian shares rose on Wednesday with the Philippines and Indonesia hitting record highs, tracking gains on Wall Street, while sentiment also got a boost after the World Bank raised its growth forecasts for developing East Asia and the Pacific region.
The three major US stock indexes and the Russell 2000 posted record high closes for the second straight day on Tuesday, helped by gains in airlines and as carmakers rose after strong September vehicle sales.
The World Bank raised its economic growth forecasts for developing East Asia and Pacific for this year and 2018. The Washington-based lender now expects the developing East Asia and Pacific (EAP) region, which includes China, to grow 6.4% in 2017 and 6.2% in 2018.
Philippine shares rose 0.7% to a fresh record high with financial stocks leading the gains.
"The Philippines is seeing some optimism with regard to the tax reform which is expected to be convened in the Senate this month and the market is reflecting the performance of the US markets," said Lexter Azurin, an analyst at Manila-based AB Capital Securities.
Blue chip BDO Unibank Inc rose 1.9% to an all-time high while telecom service provider PLDT Inc gained 2.4%.
Meanwhile, the Indonesia's benchmark index rose 0.34%, extending gains from the previous session to hit a record high in early trade helped by gains in energy and financial stocks.
Bank Rakyat Indonesia gained 0.8% while shares of mining contractor United Tractors rose as much as 3.8% to hit an all-time high and were on track for their fifth straight session of gains.
An index of the country's 45 most liquid stocks gained as much as 0.5% to 995.159, its highest in over three months.
Thai shares were trading firm near a 24-year high, with PTT Pcl rising to its highest in over eight months and Kasikornbank Pcl gaining 0.5%.
The Thai index is headed for its seventh session of gains in eight.
The Malaysian stock market was marginally up, buoyed by telecom and consumer discretionary stocks. Genting Bhd added 0.2%, while Axiata Group Bhd rose to its highest in four months and was on track for a ninth straight session of gains.
Meanwhile, Singapore shares were down 0.2%, weighed by financial and industrial stocks.
Market heavyweight Jardine Matheson Holdings Ltd fell 1.2% while United Overseas Bank Ltd was down 0.5%.
SOUTHEAST ASIAN STOCK MARKETS
CHANGE AT 0353 GMT
| | | | |
| --- | --- | --- | --- |
| Market | Current | Previous close | % move |
| Singapore | 3240.05 | 3246.08 | -0.19 |
| Bangkok | 1693.2 | 1689.97 | 0.19 |
| Manila | 8366.74 | 8312.93 | 0.65 |
| Jakarta | 5959.378 | 5939.453 | 0.34 |
| Kuala Lumpur | 1759.68 | 1759.67 | 0.00 |
| Ho Chi Minh | 799.77 | 798 | 0.22 |
Change on year
| | | | |
| --- | --- | --- | --- |
| Market | Current | End 2016 | % move |
| Singapore | 3240.05 | 2880.76 | 12.47 |
| Bangkok | 1693.2 | 1542.94 | 9.74 |
| Manila | 8366.74 | 6840.64 | 22.31 |
| Jakarta | 5959.378 | 5296.711 | 12.51 |
| Kuala Lumpur | 1759.68 | 1641.73 | 7.18 |
| Ho Chi Minh | 799.77 | 664.87 | 20.29 |