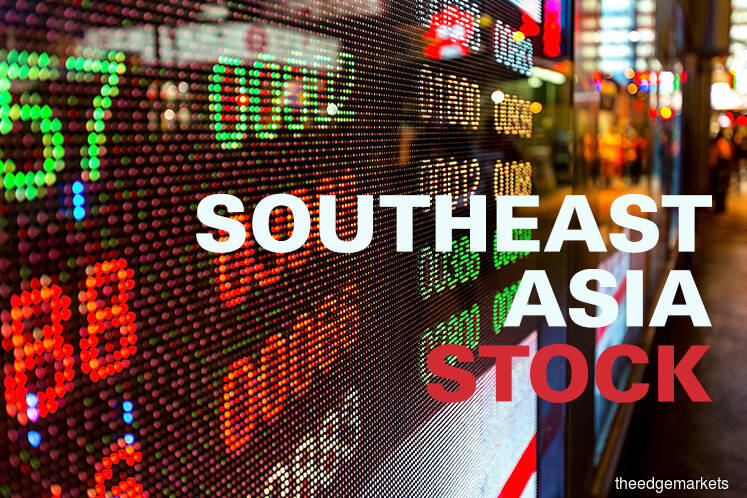 BENGALURU (Sept 4): Indonesian shares slid and most other Southeast Asian markets slipped on Tuesday as Argentina's austerity measures rattled emerging markets and led to steep losses in most Asian currencies.
Growing turbulence in Argentina has kept global attention focused on emerging markets. On Monday, Argentine President Mauricio Macri unveiled new taxes on exports and steep cuts to government spending in what he termed "emergency" measures to balance next year's budget.
The rupiah dropped to its lowest since the Asian financial crisis two decades ago. It has lost about 9% this year.
The ongoing trade dispute between the United States and China also added to market worries, as the deadline for public comment on US President Donald Trump's tariffs on another US$200 billion of Chinese goods is Thursday.
"In Asia, there has been a sell-off across, initiated earlier this year by rising US interest rates and higher oil prices; but really picking up momentum on trade war risks," Mizuho Bank said in a note.
Indonesian shares slid to a two-week closing low in their fourth straight losing session. Telekomunikasi Indonesia fell 2%, while Bank Negara Indonesia dropped 4.5%.
The index of the country's 45 most liquid stocks declined 1%.
Thai shares ended lower, weighed down by industrials and materials. Airports of Thailand declined 1.5%, while PTT Global Chemical fell nearly 2%.
Singapore stocks crawled slightly higher, snapping a four-session losing streak, helped by financials. Oversea-Chinese Banking Corp and DBS Group Holdings rose marginally.
Philippine shares also rose, to a near four-month closing high, led by gains in consumer discretionary and financial stocks.
Philippine annual inflation is expected to have quickened in August to the fastest pace in nearly 9½ years, reflecting higher prices of key food items, including rice, and energy costs, a Reuters poll showed.
The acceleration could prompt the central bank to raise key interest rates for the fourth time this year when it reviews policy on Sept 27, some economists said.
SOUTHEAST ASIAN STOCK MARKETS
Change on the day
| | | | |
| --- | --- | --- | --- |
| Market | Current | Previous close | % move |
| Singapore | 3210.51 | 3207.2 | 0.10 |
| Bangkok | 1714.41 | 1721.21 | -0.40 |
| Manila | 7881.82 | 7832.22 | 0.63 |
| Jakarta | 5905.301 | 5967.579 | -1.04 |
| Kuala Lumpur | 1812.76 | 1813.58 | -0.05 |
| Ho Chi Minh | 975.94 | 989.54 | -1.37 |
Change on year
| | | | |
| --- | --- | --- | --- |
| Market | Current | End 2017 | % move |
| Singapore | 3210.51 | 3402.92 | -5.65 |
| Bangkok | 1714.41 | 1753.71 | -2.24 |
| Manila | 7881.82 | 8558.42 | -7.91 |
| Jakarta | 5905.301 | 6355.654 | -7.09 |
| Kuala Lumpur | 1812.76 | 1796.81 | 0.89 |
| Ho Chi Minh | 975.94 | 984.24 | -0.84 |