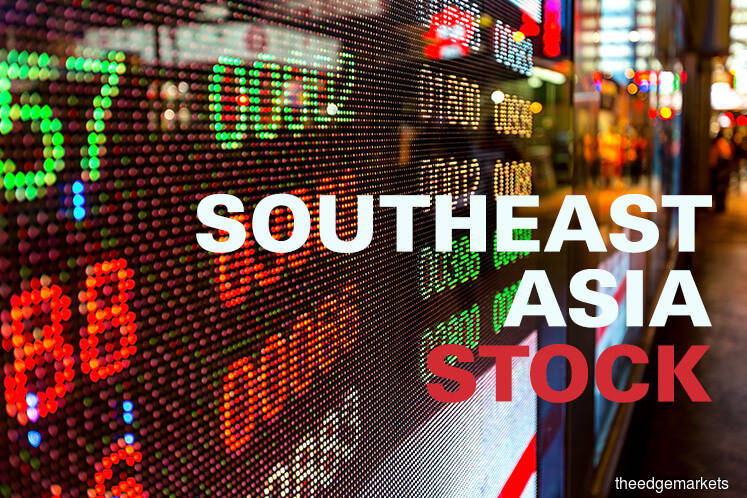 (Oct 12): Most Southeast Asian stock markets rose on Thursday, in line with Asia, after the US Federal Reserve showed a guarded view towards inflation.
Fed policymakers had a prolonged debate about the prospects of a pickup in inflation and the path of future interest rate rises if it did not, according to the minutes of the US central bank's last policy meeting released on Wednesday.
Asia took cues from Wall Street, where major indexes rose to yet another set of record closing highs overnight following a report that a market-friendly candidate was being pushed as successor to Janet Yellen at the helm of the Fed.
Singapore shares climbed 0.7% to their highest close in more than eight weeks ahead of a central bank rate decision and third-quarter GDP data on Friday.
"We (Singapore) are also looking forward to GDP numbers which will pretty much be positive, leading to stronger expectations from upcoming quarterly results," said Liu Jinshu, director of research at NRA Capital.
Financials accounted for nearly half the gains with Oversea-Chinese Banking Corp closing at its highest in 11 weeks and United Overseas Bank Ltd ending the day 0.7% higher.
Philippine shares rose 0.5% to their highest ever close with index heavyweights SM Investments Corp and Ayala Corp posting record closing levels.
"Market sentiment is pretty bullish across the region. This is due to the global bullish sentiment and there is also some risk on appetite," said Fio Dejesus, an equity research analyst with RCBC Securities.
"There is some resistance to the once expected Fed rate hike in December and that is reflecting on our markets," he added.
Indonesian shares climbed 0.7% with gains across the broad.
Bank Central Asia Tbk PT was the biggest boost, rising more than 2% to a record close.
Malaysian shares declined for a third straight session even after data showed the country's industrial production in August expanded at its fastest pace since March 2015.
SOUTHEAST ASIAN STOCK MARKETS
Change on day
| | | | |
| --- | --- | --- | --- |
| Market | Current | Previous close | % move |
| Singapore | 3303.09 | 3280.28 | 0.70 |
| Bangkok | 1712.48 | 1714.14 | -0.1 |
| Manila | 8402.81 | 8358.47 | 0.53 |
| Jakarta | 5926.204 | 5882.787 | 0.74 |
| Kuala Lumpur | 1754 | 1757.21 | -0.18 |
| Ho Chi Minh | 815.87 | 813.95 | 0.24 |
Change on year
| | | | |
| --- | --- | --- | --- |
| Market | Current | End 2016 | % move |
| Singapore | 3303.09 | 2880.76 | 14.66 |
| Bangkok | 1712.48 | 1542.94 | 10.99 |
| Manila | 8402.81 | 6840.64 | 22.8 |
| Jakarta | 5926.204 | 5296.711 | 11.88 |
| Kuala Lumpur | 1754 | 1641.73 | 6.84 |
| Ho Chi Minh | 815.87 | 664.87 | 22.7 |