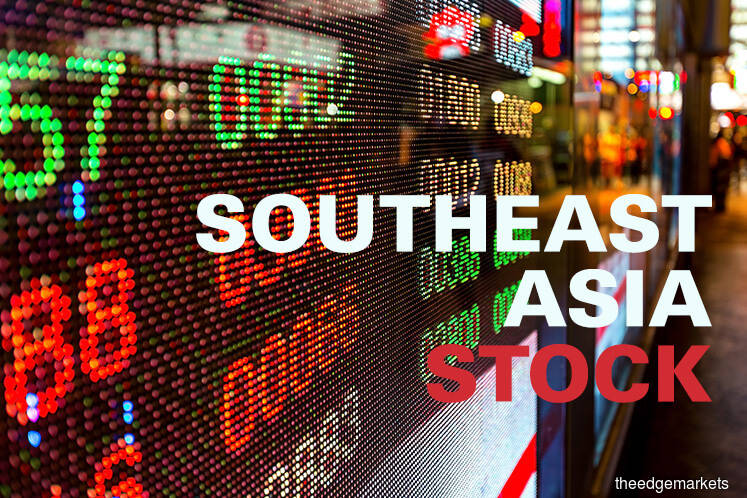 BENGALURU (Aug 20): Most Southeast Asian stock markets rose in line with broader Asia on Monday as investors cheered planned Sino-US trade talks, while Philippine shares fell over 1% on continued selling by foreign investors.
China and the United States are set to hold lower-level trade talks this month, offering hope that they might resolve an escalating tariff war that threatens to engulf all trade between the world's top two economies.
"Even if nothing conclusive may be achieved this week, there could be an implicit promise of a ceasefire with no escalation in the interim," Mizuho Bank said in a note.
MSCI's broadest index of Asia-Pacific shares outside Japan was up nearly 1%.
In Southeast Asia, Indonesian stocks started the week on a strong note after a long weekend and closed nearly 2% higher. Financial markets in Indonesia were closed on Friday for a national holiday.
Lender Bank Central Asia led the gains with a rise of more than 2%, while automotive conglomerate Astra International was up over 4%.
An index of the country's 45 most liquid stocks was up 2.3%.
"Most of the negatives have been already baked into the cake. What the market needed was some kind of a relief," said Taye Shim, head of research at Mirae Asset Sekuritas, adding that it came in the form of trade talks.
Thai stocks closed higher for a third straight session, helped by gains across the board.
Earlier in the day, data showed the economy expanded at a slower pace in April-June and tourism decelerated, but the state planning agency kept its 2018 growth forecast of 4.2% to 4.7% and raised its projection for export gains.
Oil and gas producer PTT rose 1.5%, while hospital operator Bangkok Dusit Medical Services ended nearly 4% higher.
Meanwhile, Philippines shares fell a second session in three as industrial & financial stocks weighed on the benchmark index.
Index heavyweights Ayala Corp and JG Summit Holdings declined over 4% each.
Foreign investors sold equities worth a net US$12.55 million on Monday, according to Thomson Reuters Eikon data. In the last week, they sold shares worth a net US$88.5 million, said Manny Cruz, an analyst with Asiasec Equities Inc.
A rise in inflation and weakening of the peso against the US dollar are driving the market, Manny added.
SOUTHEAST ASIAN STOCK MARKETS
Change on the day
| | | | |
| --- | --- | --- | --- |
| Market | Current | Previous close | % move |
| Singapore | 3204.71 | 3209.44 | -0.15 |
| Bangkok | 1701.42 | 1690.04 | 0.67 |
| Manila | 7500.53 | 7583.52 | -1.09 |
| Jakarta | 5892.192 | 5783.798 | 1.87 |
| Kuala Lumpur | 1787.58 | 1783.47 | 0.23 |
| Ho Chi Minh | 969.62 | 968.88 | 0.08 |
Change on year
| | | | |
| --- | --- | --- | --- |
| Market | Current | End 2017 | % move |
| Singapore | 3204.71 | 3402.92 | -5.82 |
| Bangkok | 1701.42 | 1753.71 | -2.98 |
| Manila | 7500.53 | 8558.42 | -12.36 |
| Jakarta | 5892.192 | 6355.654 | -7.29 |
| Kuala Lumpur | 1787.58 | 1796.81 | -0.51 |
| Ho Chi Minh | 969.62 | 984.24 | -1.49 |