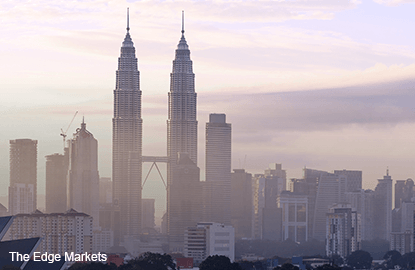 This article first appeared in The Edge Financial Daily, on January 12, 2016.
KUALA LUMPUR: According to recruiting group Hays, 2016 is the year for skilled locals to advance their career, as more multinational corporations (MNCs) are looking to take advantage of Malaysia's geographical location in the region, multilingual capabilities and abundance of skilled workers to establish their regional operations here.
"Add the Economic Transformation Programme and the heavy investment in the construction industry, the detariffication of the motor and fire insurance industries, and a strong manufacturing and operations market powered by plant expansions, new plant set-ups and increased demand for products, and it certainly signals an active jobs market for those professionals with the skills in demand," said Hays regional director in Malaysia Tom Osborne in a statement.
As such, it will be a year in which the head of shared services centre (SSC), besides business development managers and web application developers, will remain in high demand in the country, according to Hays.
Its January to March quarterly report showed that with the increasing number of companies establishing SSCs in Malaysia, the most important person to start their operations is the SSC head, and those with experience in this role are highly sought after.
There has also been a spike in demand for web application developers, web developers and web designers to aid e-commerce businesses, which are growing rapidly, said Hays.
"Infrastructure businesses that have upgraded their data centres and networks have a need for network engineers, system engineers, security consultants and server infrastructure engineers. The demand is specifically for mid to senior level candidates skilled in Microsoft networking," the statement read.
Hays also noted that business development managers who can bring in bigger businesses and clients once the tariff is lifted are also in demand.