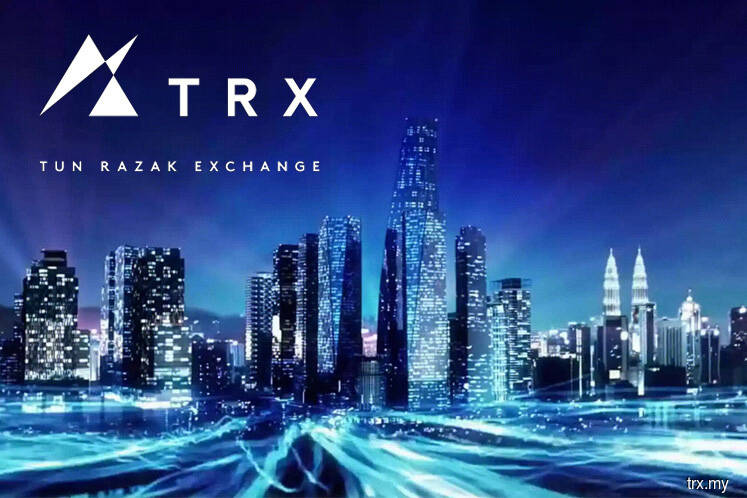 KUALA LUMPUR (March 7): The Ministry of Finance (MoF) has taken control of The Exchange 106 skyscraper at the Tun Razak Exchange (TRX) here, after buying a 51% stake in Mulia Property Development Sdn Bhd, which is developing the 3.42-acre TRX land.
This confirmed a report by The Edge Malaysia weekly in its Jan 8 issue that MoF, via MKD Signature Sdn Bhd, had acquired the 51% stake in Mulia Property from Indonesia's Mulia International Ltd, a unit of Indonesia's Mulia Group.
According to the weekly, a Companies Commission of Malaysia (SSM) filing on MKD Signature had revealed it is an RM2 company. Its directors are Rashidah Mohd Sies, Datuk Asri [email protected] and Datuk Sri Mohmad Isa Hussain — all officers of the MoF. Rashidah is a deputy secretary (commercial sector) at the government investment companies (GIC) division and Asri is the secretary of the division, while Mohmad Isa is the deputy secretary general (investment).
In its written parliamentary reply to PKR's Pandan member of Parliament, Rafizi Ramli, dated March 6, MoF said MKD Signature and its parent Sentuhan Budiman Sdn Bhd were incorporated as special purpose vehicles (SPVs) to conduct the ministry's various strategic investments.
"Also, objectives to incorporate these companies were to help MoF undertake its function more effectively and efficiently, as well as to ensure government involvement in various high-impact development are completed within the stipulated time frame," it added.
MoF also said government involvement in The Exchange 106 project is important to order to ensure its development is done faster and smoother.
"Therefore, a SPV (MKD Signature) has been incorporated to take over the 51% shareholding in Mulia Property at the original price, to jointly develop The Exchange 106," the ministry said. However, it did not disclose the amount paid for the controlling stake.
Rafizi had asked the ministry to state the total amount that has been paid and will be paid by the government, as well as the payment schedule, through any of its agencies or subsidiaries for the purchase of the 51% stake in Mulia Property.
He also wanted MoF to verify whether MKD Signature and Sentuhan Budiman are companies owned by the government, through one of the government ministries or agencies.
However, MoF merely listed the advantages of The Exchange 106, that is, its strategic location, its ability to attract both foreign and local investors, and it becoming a central and functional part of the TRX, which is slated to be Malaysia's biggest financial centre.
"Once completed, The Exchange 106 will be the third iconic structure in Malaysia, along with the Petronas Twin Tower and Permodalan Nasional Bhd's Merdeka 118. It will also be the tallest building in Malaysia and the 15th tallest in the world, at a height of 492m," MoF said.
At a press conference today, Rafizi said two documents lodged by Mulia Property with the SSM on Sept 15 last year, showed that MoF, via MKD Signature, had injected at least RM2 billion through a debt facility from HSBC Bank Malaysia Bhd for the stake acquisition.
Another document showed Mulia Property had charged all its properties and assets for the same RM2 billon loan from MKD Signature.
"1MDB (1Malaysia Development Bhd) had bought these lands at a discounted price from the government, raised debt to develop it, of which the money is now lost (and) then sold (the land) to Mulia Group in its restructuring. And now the government is buying it back by raising new debt from HSBC Bank," Rafizi said.
"Injection of the RM2 billion fund via bank borrowings by using the government's interest in the project as collateral, means that 1MDB continues to raise debt that is borne by Malaysians. This is opposed to Prime Minister Datuk Seri Najib Razak's promises and 1MDB's statements, whereby it said its debt can be settled without dragging Malaysians in," Rafizi added.