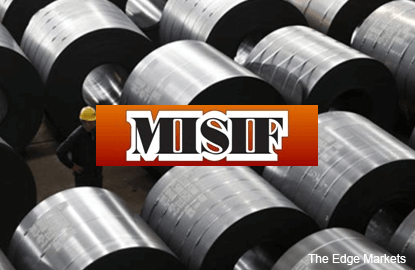 KUALA LUMPUR (Jan 19): The Malaysian Iron and Steel Industry Federation (Misif) today expressed its full support toward the government's plan to be a participating country in the Trans-Pacific Partnership Agreement (TPPA).
In a statement today, Misif said the Ministry of International Trade and Industry (Miti) has kept the association regularly updated on the developments of the TPPA discussions, as well as sought its inputs and preferred positions for adoption on behalf of the domestic iron and steel industry.
"We are pleased that the government has negotiated the market access and Rules of Origin (ROO) issues, basing on the mandate provided by Misif," it said, citing this as the reason for its supportive stance.
Misif warned that a decision not to participate in the TPPA will result in Malaysian steel exporters being less competitive in the TPP market, because Malaysia will be excluded from the preferential tariffs, compared with competing countries like Vietnam and Singapore.
Currently, Vietnam is the largest exporter of iron and steel products among the Asean countries, Misif explained.
"The impact of that disadvantage will be even more significant, should countries such as China, Indonesia, South Korea, Taiwan, Thailand and other competitors decide to join the TPPA later," Misif said.
Misif said the TPPA will provide Malaysia with market access to four trading partners that Malaysia has no free trade agreements (FTA) with; these countries are Canada, Mexica, Peru, and US.
"There is a limit to the domestic market potentials, mainly due to the relatively small population of Malaysia," it said.
Misif said being competitive and finding markets overseas would be the "order of the day" in the coming years for local iron and steel products manufacturers, so as to survive, sustain and expand their business operations in the long term.
"Hence, the TPPA would serve as a great challenge, as well as provide opportunities for the Malaysian iron and steel manufacturers to advance further and progress," it said.