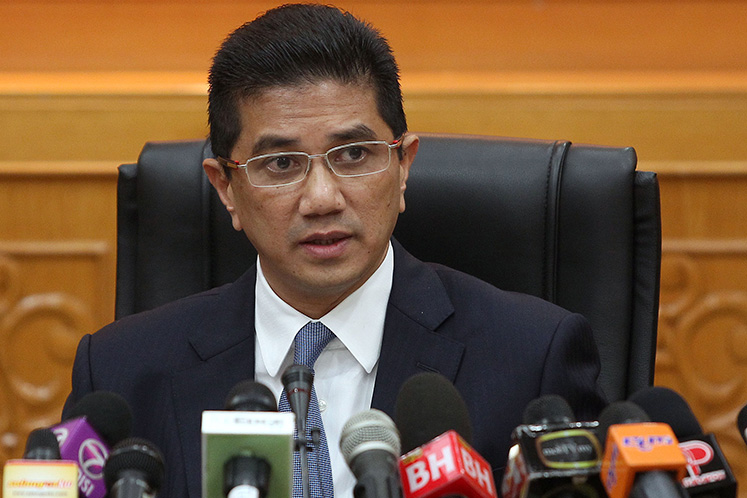 SHAH ALAM (Oct 12): All Cabinet ministers are now prohibited from bringing their spouses along for official working trips overseas if the trip is less than seven days, Economic Affairs Minister Datuk Seri Mohamed Azmin Ali announced.
He said the matter was decided by the Cabinet in its recent meeting as part of the measures to reduce public expenditure, and it took effect immediately.
"If the working visit is just for one or two days, the Cabinet Ministers can no longer bring their spouses along or the expenses (for the spouses) will not be borne by the Government," he said at the Bicara Minda programme at the Karangkraf Hall here today.
Speaking to reporters later, Mohamed Azmin explained that the decision was made as the Cabinet opined that an official visit is work in nature and should not involve families or the spouses of Cabinet Ministers.
"It is also decided that a Minister can only bring along two officers if the visit takes less than seven days.
"If the Minister chooses to personally pay for his spouse's expenses, then he can bring her along," he said.
Nevertheless, Mohamed Azmin said Cabinet Ministers would still be allowed to bring along their spouses if the official visit took more than seven days.
The new directive, however, did not apply to the Prime Minister as his wife would have to play the role of the First Lady during their official visits overseas.