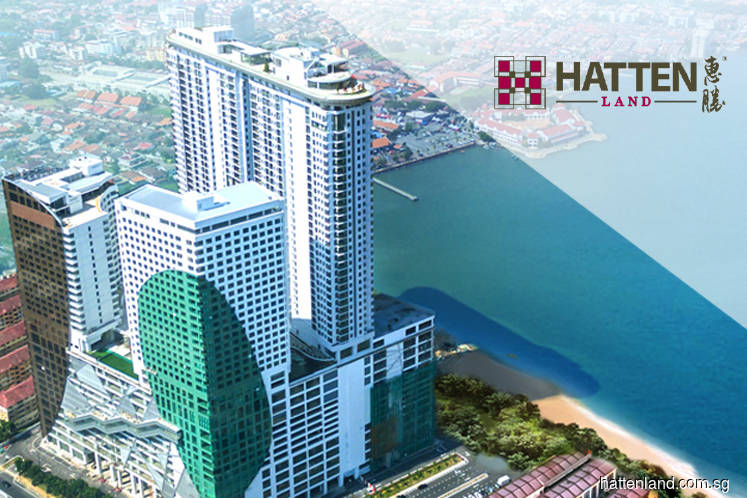 KUALA LUMPUR (Aug 3): Singapore-listed Hatten Land Ltd is acquiring Velvet Valley Sdn Bhd for RM43 million, which will allow the Melaka-based property developer to make its first foray outside of Melaka, as it looks to diversify its portfolio geographically.
Velvet Valley is currently developing the 7,936 sq m Unicity mixed development in Seremban, Negeri Sembilan. The project comprises a seven-storey service suite, four storeys of retail space, a three-storey car park and one storey of facilities. 
Velvet Valley also owns a completed freehold four-storey shop office, with a floor area of 554.8 sq m in the central district of Seremban.
"This acquisition is line with Hatten Land's long term growth strategy to diversify its portfolio outside of Melaka, and will accrue value for the company and its shareholders as another stream of recurring income," Hatten Land said in a statement today.
Its wholly-owned subsidiary Sky Win Management Consultancy Pte Ltd has entered into an agreement to acquire Velvet Valley for RM43 million, which is a 20% discount to its independent valuation of RM53.8 million, it noted.
Hatten Land's acquisition of Velvet Valley constitutes an interested person transaction as the latter is owned by Hatten Land executive chairman and managing director Datuk Colin Tan, executive director and deputy managing director Datuk Edwin Tan and an unrelated third party, the statement added.
As such, the proposed acquisition is subject to shareholders' approval at an extraordinary general meeting to be convened.
The purchase consideration will be funded by Hatten Land's internal resources and/or bank borrowings.
Hatten Land shares closed unchanged at S$0.14 today, with 7,000 shares done, bringing a market capitalisation of S$191.56 million.