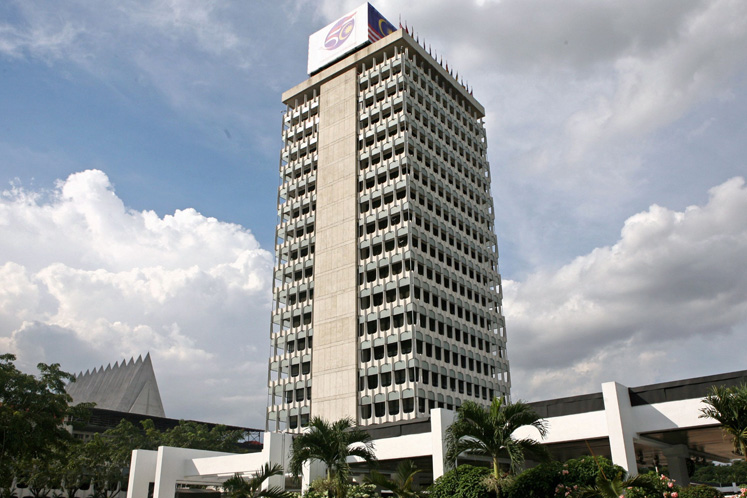 KUALA LUMPUR (Sept 4): The Malaysia Corruption Watch (MCW) has proposed for the Attorney-General's Chambers (AGC) to be placed under the purview of Parliament to ensure that judicial system in the country will be spared from any form of power abuse.
Its president, Jais Abdul Karim, said as long as the AGC was under the Prime Minister's Department (JPM) , the allegation and perception that the AGC had failed to be fair or  "had been instructed" to do something, would continue to persist.
Besides, he said the appointment of an Attorney General chosen by the ruling government had also opened the door for more criticisms.
"Last July, nine government agencies, including the Malaysian Anti-Corruption Commission, Election Commission and the National Audit Department were placed under the purview of Parliament following the massive restructuring of the JPM. The AGC should have also been included.
"The Attorney General should have been selected among Members of Parliament through a special process and with the consent of the Yang di-Pertuan Agong," he said in a statement here today.
Yesterday, the Penang High Court freed Finance Minister Lim Guan Eng, who is the former Penang Chief Minister, and businesswoman Phang Li Koon from corruption charges over the purchase of a bungalow at below market value.
The court made the decision after being informed by Deputy Public Prosecutor Datuk Masri Mohd Daud that the prosecution had received the representations from both the accused and after scrutiny, decided to withdraw the charges.
The court's decision captured the attention of Prime Minister Tun Dr Mahathir Mohamad who also expressed shock over Lim's acquittal.
Meanwhile, Jais said the MCW also proposed for the government to separate the Solicitor General's Office from the Attorney General's Office.
He said with the separation, the Attorney General would only act as the adviser to the government, while the Solicitor General would make decision on prosecution-related matters.