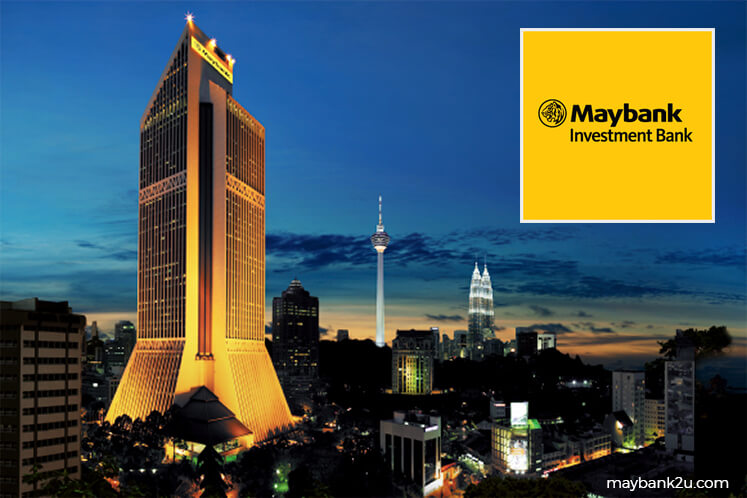 KUALA LUMPUR (March 2): Maybank Investment Bank Bhd (Maybank IB) has listed Bank Negara Malaysia's (BNM) Monetary Policy Committee meeting on March 6-7 and the release of BNM's 2017 annual report on March 28 as two macro lookouts in March.
It said this is on the back of expectations for Parliament to be dissolved possibly in March, after the sixth session of the of the 13th Parliament (March 5-April 8), where the Election Commission's redelineation proposal could be tabled for approval.
The dissolution will pave the way for the 14th general election (GE14) which must be held within 60 days.
In a note today, Maybank IB expected no further overnight policy rate (OPR) hike in 2018 after a 25 basis-point increase in the OPR to 3.25 per cent from three per cent on Jan 25 this year.
"Unless domestic macros surprise again on the upside," it said.
On BNM's 2017 annual report, the research house anticipated the report would give more colour on the macro outlook for 2018. 
On outlook, Maybank IB said it had lifted the end-2018 KLCI target to 1,880 points from 1,840 points estimated earlier.
"The fourth quarter of 2017 results reporting season affirms the resumption of market core earnings growth in 2017, and with optimism that this growth momentum will continue into 2018.
"Hence, we lift our price-to-earnings ratio target for the KLCI to 16.0 times from 15.6 times, deriving an end-2018 KLCI target of 1,880 points from the previous 1,840 points," it said, adding that its end-2018 KLCI target was a status quo outcome from GE14.