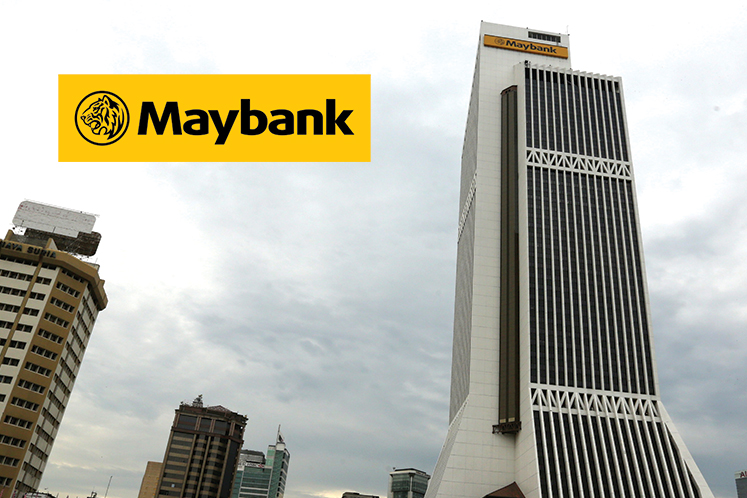 KUALA LUMPUR(May 7): Maybank Investment Bank Bhd (IB) is issuing 15 new call warrants and one new put warrant.
This includes 14 new European-style cash-settled call warrants over shares of Airasia Group Bhd, Bumi Armada Bhd, DRB-Hicom Bhd, Datasonic Group Bhd, Fraser & Neave Holdings Bhd, Gamuda Bhd, George Kent (Malaysia) Bhd, Hartalega Holdings Bhd, Malaysia Airports Holdings Bhd, Malaysian Resources Corporation Bhd, MYEG Services Bhd, Petronas Chemicals Group Bhd, Supermax Corporation Bhd and Telekom Malaysia Bhd.
Maybank IB also issued one new European style cash-settled call warrant and one new European style cash-settled put warrant  over the FTSE Bursa Malaysia KLCI.
In a statement today, the investment bank said that the call warrants and put warrant will be listed on May 10 with an issue size of 100 million each.
Maybank IB said that the issuance is meant to provide sophisticated investors with leveraged exposure to the benchmark index as well as key sectors of the market.
"With a combined market capitalisation of over RM180 billion, the underlying shares for this issuance cover many sectors, ranging from construction and resources to aviation & beyond," it said.
The call warrants have the following gearings: AIRASIA-C62 (5.03 times), ARMADA-C39 (5.53times), DRBHCOM-C56 (3.53times), DSONIC-C10 (3.03times), F&N-CC (5.83times), GAMUDA-C48 (5.61 times), GKENT-CG (5.03 times), HARTA-C10 (5.00 times), AIRPORT-C1 (5.99 times), MRCB-C31 (3.37 times), MYEG-C38 (4.45times), PCHEM-C20 (7.05 times), SUPERMX-C42 (4.60 times), TM-C24 (5.97times), FBMKLCI-C3W (13.93 times).
The put warrant FBMKLCI-H4Y has a gearing of 15.67 times. The tenure for the 15 call warrants and one put warrant is about 9 months.