This article first appeared in The Edge Financial Daily, on February 13, 2018.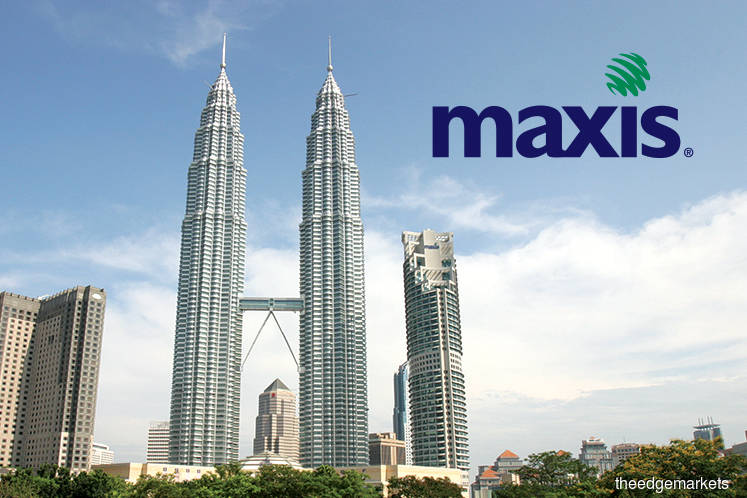 Maxis Bhd 
(Feb 12, RM5.94) 
Maintain hold with an unchanged target price (TP) of RM5.80: Maxis Bhd's fourth quarter of financial year 2017 (4QFY17) results were within expectations. FY17 dividend per share (DPS) of 20 sen is in line; 4QFY17 earnings before interest, taxes, depreciation and amortisation (Ebitda) fell 2.7% quarter-on-quarter (q-o-q) (-1.5% year-on-year [y-o-y]) from lower service revenue and margins. Core earnings per share (EPS) declined 2.6% q-o-q (-5.6% y-o-y) on higher depreciation, partly offset by a lower effective tax rate and interest cost. FY17 Ebitda/core EPS (+2.1%/+3.5% y-o-y) were in line at 98%/97% of our forecasts (consensus: 100%/104%). As expected, 4QFY17 DPS was five sen (FY17: 20 sen). For FY18, Maxis guides for service revenue and Ebitda to fall by low- and mid-single digits respectively, and steady base capital expenditure (capex) of RM1 billion.
Mobile service revenue fell 1.5% q-o-q (-2.4% y-o-y) in 4QFY17 (DiGi: +2.5% q-o-q). Post-paid revenue grew by 2% q-o-q on a 1.7% growth in revenue-generating subscribers (RGS) and 1% seasonally higher average revenue per user (Arpu). This was more than offset by an accelerated decline in prepaid revenue (-5.3% q-o-q), which was down for the fourth consecutive quarter. Prepaid RGS fell 2.2% q-o-q (-157,000) on intense competition in the international direct dialling segment, SIM card consolidation and pre-to-post-paid migration; Arpu eased 2.4% q-o-q. Its Ebitda margin eased slightly q-o-q but remained robust.
The Ebitda margin on service revenue eased 0.6% points q-o-q (+0.3% points y-o-y) to 55.2%, after hitting a record high in 3QFY17. This was largely due to one-off operation and management costs and realised foreign exchange losses, partly buffered by lower direct (traffic) costs from its cost-optimisation initiatives.
A lower FY17 capex was recorded due to already-high 4G coverage. Maxis' 4G coverage expanded three percentage points q-o-q to 92%, further ahead of DiGi's 87%. Its FY17 capex spend of RM1.03 billion was 13% lower y-o-y due to completion of network modernisation and lower investment in 4G roll-outs given the already-high 4G coverage.
We cut our FY18 to FY19 core EPS forecasts slightly by 1% to 2% for bookkeeping reasons post 4QFY17 results. We forecast core EPS to decline 3.8%/6.3% in FY18/FY19. We lower our FY18 to FY19 DPS forecasts by 13% to 17% to 20 sen per annum (previously 23 sen to 24 sen), steady y-o-y from FY17, in line with Maxis' guidance for flat free cash flow (FCF) this year and potential upfront spectrum payments for 700MHz (FY18) and 2,600MHz (FY19).
We maintain our "hold" call on Maxis, with an unchanged discounted cash flow-based TP of RM5.80 (weighted average cost of capital: 7%). We expect subdued near-term earnings performance. Its FY18 forecast enterprise value/operating FCF of 16.4 times is trading at a 5% premium to the average for Asean telecommunications companies, with decent FY18 to FY20 forecast dividend yields of 3.3% to 4%. A downside risk is structural headwinds as the market approaches network parity, with better sales growth being an upside risk. — CGS CIMB Research, Feb 9