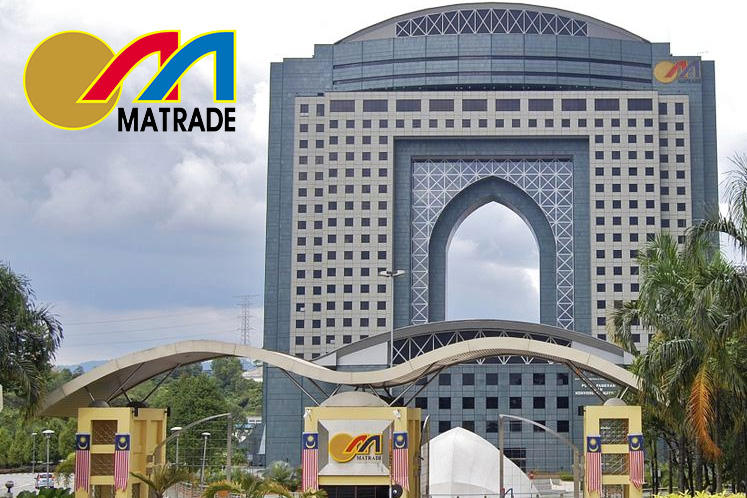 KUALA LUMPUR (Sept 4): The Malaysia External Trade Development (MATRADE) hopes to see a 30 per cent increase in women exporters through its three-year Women Exporters Development Programme (WEDP).
Deputy Chief Executive Officer II, Exporters Development, Sharimahton Mat Salleh said WEDP provided women with business coaching, skills enhancement training, international business exposure, market immersions, networking and mentoring sessions, as well as leadership and entrepreneurial development.
"It is very tough to achieve the target by 2020 as our data showed that currently there were less than 20 per cent women-owned companies exporting their products, but we will continue to assist these companies who wants to expand overseas.
"We want to get more women exporters, especially in high-value services sector such as oil and gas, ICT (information and communication technology), and aerospace," she told a press conference on MATRADE's WEDP's company sharing success story here today.
Sharimahton said WEDP has provided various benefits to woman-owned businesses such as Hana Medic Sdn Bhd which specialised in medical and personal care products.
"Since graduating from WEDP in 2016, Hana Medic has expanded its export coverage to the United Arab Emirates, Qatar, Kuwait, the United Kingdom and China. Its hand sanitisers are now used in many hospitals, including the Sultan Qaboos University Hospital in Oman, as well as those in Macao, Brunei, Myanmar and Shenzen.
"Being a Malaysian small and medium enterprise (SME) in the medical device and consumables market, which is dominated by multinational companies, can pose a real challenge, but Hana Medic has withstood and overcome the barriers.
"It has successfully widened its market access into more than five new territories globally. This is something that we should be proud of," she added.
Sharimahton said 251 companies had graduated from WEDP since its inception, while another 73 were currently enrolled in its programme.
"For 2017, 22 WEDP companies, mainly in the food and beverages and lifestyle segments, as well as electric and electrical products and services, collectively reported total export sales of RM7.24 million.
"WEDP will be the impetus for women-owned SMEs in Malaysia to build resilience, competitiveness and tenacity," she said.