This article first appeared in Personal Wealth, The Edge Malaysia Weekly, on May 28, 2018 - June 03, 2018.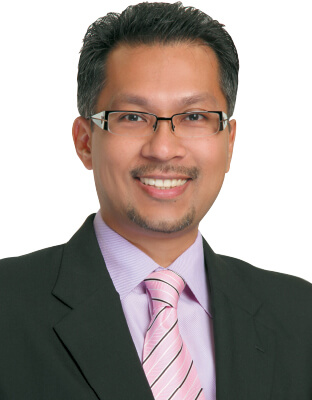 The historical number suggests that it is not a trend yet as there had only been about one direct listing every two years > Chia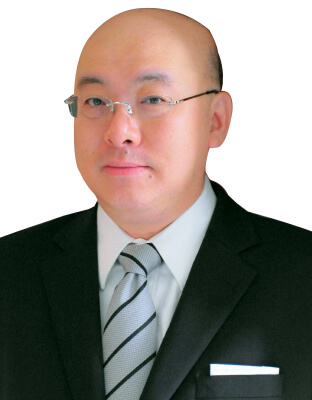 Not all companies can list the Spotify way. > Yoong
In early April, Spotify USA Inc's debut on the New York Stock Exchange made headlines as the digital music service provider had opted for an unusual process — a direct listing. This has sparked discussions about the benefits of such a process and whether investors can look forward to similar listings in the future on the local bourse.
It is an alternative way for a company to list its shares on the stock exchange without going through an initial public offering. The latter requires a company to hire an investment bank to act as its principal adviser and underwriter to list its shares on the exchange.
In the case of Spotify, it had saved millions of dollars by taking the direct listing route instead of doing an IPO.
"However, not all companies can list the Spotify way. Only those that are already well-known in the market and have a strong brand name can do so," says Ian Yoong, a former investment banker with 29 years of experience in the industry.
Without a strong brand name, there would be a lack of market interest in the shares, he adds. "But if the company hires an investment bank, it could tap into the underwriter's connection to locate investors."
The direct listing route is not available in Malaysia at present. Local companies that wish to be listed on the Main Market or ACE Market are required to go through investment banks, says Yoong.
Under Bursa Malaysia's listing rules, all companies seeking to list must sell at least 25% of their shares to public investors, including institutional and private ones. "And if the shares are not fully subscribed by the public investors, it is the underwriter's responsibility to purchase the remaining shares," explains an investment banker, who declined to be named.
Yoong believes direct listings could be successfully implemented in Malaysia.
"I previously worked in a bank. When the market sentiment was buoyant, I saw public and private investors calling up the managing director and chief financial officer [of a listed company] to express their interest in buying a block of their shares. It is doable if the issuing company has a strong name."
He says by allowing this, the country's capital market could grow further.
"As the market opens up, I'm confident that the authorities will be looking into this. After all, it helps to grow the capital market and there is nothing detrimental or controversial about it. It's unlike the
dual-class stock structure [that provides different investors with different voting powers]."
However, the direct listing trend may not take off in Malaysia in the immediate future as the fees required to do an IPO locally are low compared with those in the more developed markets in Asia, Yoong explains.
He points out that the fees in Singapore and Hong Kong are, in general, about 5% to 6% of the total funds raised. This is compared with 1.5% to 4% in Malaysia.
"If a small-cap company had raised HK$500 million in Hong Kong, HK$25 million to HK$30 million would go to the underwriter. In Malaysia, [the same amount raised in ringgit] would cost around RM4 million to RM5 million."
Arvin Chia, senior director and head of equity capital market at Affin Hwang Investment Bank Bhd, says there have only been 11 direct listings in the US in the past 20 years.
"The historical number suggests that it is not a trend yet as there had only been about one direct listing every two years."
Nevertheless, Chia remarks that investment bankers have to be aware of how technology has changed the way companies raise funds. "There are more alternative ways of raising funds, enabled by recent technology advancements."
The direct listing trend could benefit investors and provide them with access to more investment options going forward.
"Investors would be able to invest in more companies if the direct listing trend takes off locally. It would also allow smaller-sized companies with strong brand names to list their shares on the stock exchange and raise funds from the public at a lower cost," says Yoong.
What does this mean for investors?
Yoong says direct listings are akin to allowing investors to "buy products online directly from the providers instead of buying it in the supermarket".
As companies that choose this route would not need to go through the underwriting process, would investing in them be riskier?
According to Yoong, the risk is higher as investors are investing in smaller-sized companies that do not have a longer-term proven track record in terms of profit and revenue.
"However, these companies will still need to fulfil the requirements listed out by the exchanges and regulators. They need to conduct a proper audit and meet the threshold of profits and revenue required by the exchanges.
"The higher risk is not due to direct listings, but the fundamentals of the companies," he says.
An investment banker, who declines to be named, says a potential risk of a direct-listed company is price fluctuation. For companies that go through the IPO route, when their share price plunges below a certain level, their underwriter would act as a stabilising manager by buying back shares from the market to stabilise their share price. In the local context, this could be done in the 30 days after the companies' shares began trading on Bursa.
For instance, Maybank Investment Bank Bhd, which is the principal adviser and one of the underwriters of Lotte Chemical Titan Holding Bhd, bought back 4.8% of the company's shares offered under the IPO when its share price tanked due to undersubscription by public investors.
As there is no underwriter involved in the direct listing process, investors may see a company's share price plunge on its debut on the stock market if other investors sell their shares due to various reasons.
"However, the involvement of underwriters does not mean that investors can be totally rid of price volatility. The volatility could still be there," says the investment banker.
Looking at the bigger picture, the investment banker says the success of Spotify's direct listing is good news for investors. It shows that competition between the public and private fundraising sectors is increasing.
As a result, investors can expect more investment options being offered to them by public exchanges going forward as more companies gain access to public funding.
"Look at the last 10 years. There has not been a shortage of money in the private market. The private equity and venture capitalist space are flush [with investment money]," says the investment banker.
"Look at how SoftBank Group Corp invested heavily in start-ups such as Uber and Grab. These companies are not publicly listed but they raised billions [in the private market]. They did not need an IPO to tap the capital market."
More alternative ways of raising funds have come about thanks to the advancement of technology recently, the investment banker points out. These include equity crowdfunding, peer-to-peer financing and initial coin offerings.
"One might say the total amount raised by these alternative fundraising activities is small. But it will grow bigger and the amount raised could increase in the next few years.
"Players, from the banks to the start-ups [that facilitate alternative fundraising activities], like to say that there is no direct competition between the two sides as the latter mainly serves the underserved companies that could not obtain funding from banks. However, it is possible that one day, when these start-ups grow bigger, they could compete with banks.
"Technology is changing the landscape of many industries, including the financial industry. Investment bankers have to be very aware of this."
The investment banker says this is why stock exchanges, such as the New York Stock Exchange, are allowing direct listings. The trend can also be seen in Malaysia. "I think this is part of the reason why Bursa introduced the LEAP Market — to allow companies with good potential, but are less established and still loss-making, to raise funds publicly."