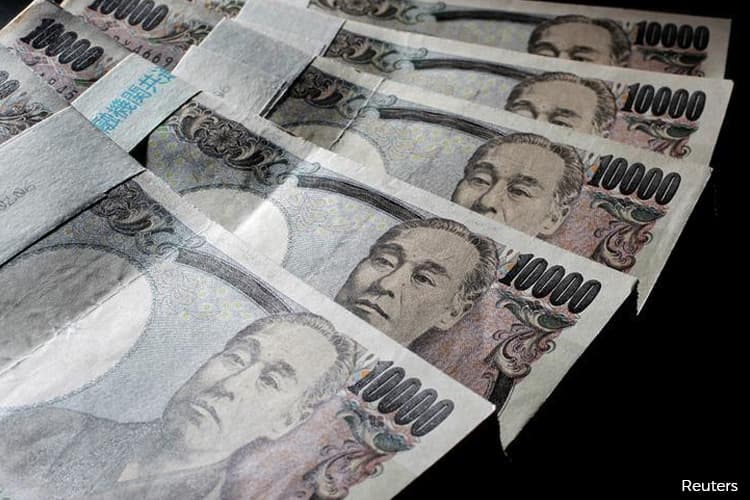 PUTRAJAYA (June 18): Several Japanese banking institutions are responsive towards extending yen credit in the form of soft loans to Malaysia, said Japanese Ambassador to Malaysia Dr Makio Miyagawa.
He said the Japanese premier sent a 'clear cut' note that the government and private sector should consider the request by Prime Minister Tun Dr Mahathir Mohamad who made the request to his Japanese counterpart Shinzo Abently during his visit to Japan last week.
"While I was in Tokyo, after Dr Mahathir's working visit, I met the president of several banking institutions. Their response was very positive. The Japan International Corporation Agency (JICA) is also considering it (the proposal).
'I am looking forward to the positive response," he told a press conference after a courtesy call on Deputy Prime Minister Datuk Seri Wan Azizah Wan Ismail here today.
The new government under Dr Mahathir, who was sworn in as the country's seventh prime minister last month, discovered that the federal debt had reached RM1 trillion and was finding ways to bring the level down.
The prime minister said if the yen credit was extended as a soft loan, it would help the country deal with its debt problem.
During the 1997 financial crisis, Malaysia obtained a soft loan from Japan with an interest rate of just 0.7 per cent, repayable over 40 years.
On Malaysia's bilateral trade between Malaysia and Japan, Miyagawa was confident the new government would boost Japanese investors' confidence.
Japanese investors would be very happy to work and further strengthen the industrial trade and investment cooperation with Malaysia.
"For the last three to four years, industries have been hesitating to invest in Malaysia due to the political turbulence in the country. This has reduced the amount of trade between both nations.
"However, the new administration has already proven they are transparent and will practice good governance which I think will give new positive light to their engagement. Naturally, trade will increase," he said.
Dr Mahathir had also proposed that Japan establish a presence in the Malaysian higher education landscape by setting up a branch university campus there.
Miyagawa said Abe had instructed him to find a good university with a view of setting up a branch university campus in Kuala Lumpur.
 "I have found and vetted several universities. We are now trying to meet the request as soon as possible," he said.
Miyagawa also added that Malaysians were welcomed to work in Japan or in Japanese companies based in Malaysia.