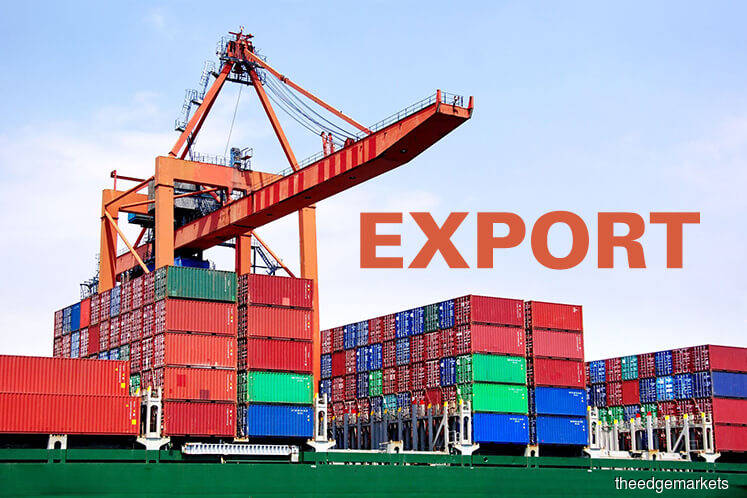 KUALA LUMPUR (Dec 6): Malaysia's October exports sustained double-digit growth momentum to rise 18.9% year-on-year to RM82.4 billion, as a result of higher exports to China, Hong Kong, Singapore, Thailand, and Japan, according to the Department of Statistics Malaysia. 
In its monthly data released today, the Department of Statistics noted that bulk of the exports came from electrical and electronics products, which accounted for 37.7% of total exports, and has increased by 16.9% in October. 
Besides that, crude petroleum, palm oil and palm oil-based products, refined petroleum products, liquefied natural gas (LNG), and timber and timber-based products also recorded increase in exports, compared to the previous year. 
Natural rubber, however, declined 5.8% to RM323.9 million, due to the 20.6% decrease in export volume of the product, despite average unit value increased 18.6% from a year earlier. 
Year-on-year, October's imports grew 20.9%, compared to a 15.2% growth posted in September, attributed to higher imports of intermediate goods, consumption goods and capital goods.  
The trade surplus in October came in at RM10.6 billion, up 6.9% from a year ago, and 22.7% when compared with the previous month. 
Exports to China, which remained Malaysia's number one trading partner, rose 20.5% from a year earlier, while exports to Malaysia's second trading partner Singapore, grew by 16.1%.