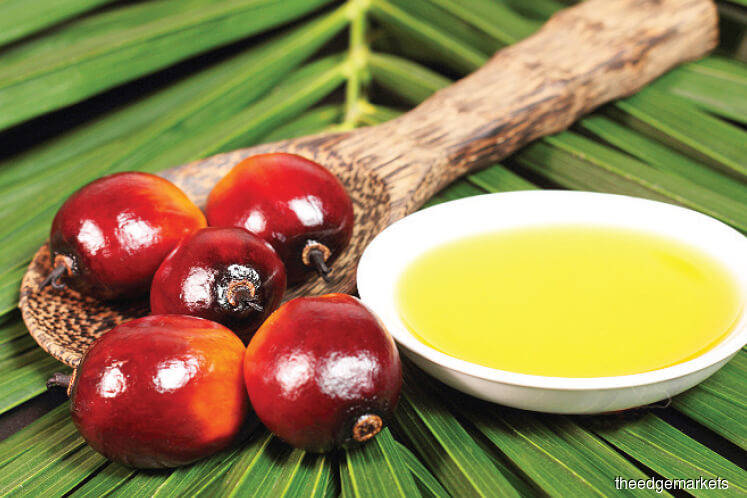 KUALA LUMPUR (Aug 29): Malaysian palm oil futures need to fall to RM2,100 (US$511.57) a tonne to regain competitiveness, even after shedding 12% since the start of the year due to weak demand, industry analyst Dorab Mistry said on Wednesday.
"At current ringgit levels, Bursa Malaysia Derivatives futures need to drop to RM2,100 to make palm competitive and to regain exports," he said, adding that refined, bleached and deodorized palm olein prices should be at US$560 per tonne on a free-on-board basis to recapture markets.
Benchmark palm oil prices were down 0.1% at RM2,229 at the midday break on Wednesday.
Palm oil prices have been weighed down in recent weeks by weaker emerging market currencies and slowing demand in key markets like India and Turkey as reduced purchasing power cut into imports.
India's palm oil imports are also set to hit a six-year low following a hike in import taxes aimed at lifting local oilseed prices and supporting local farmers.
Mistry, speaking at an industry conference in Kuala Lumpur, said India's rupee "could slip further" which would be bearish for vegetable oil imports.
"Will India reduce import duties? Unlikely in the short term until current crop is harvested and sold. If rupee continues to weaken and local prices rise by another 10%, then duties may be trimmed. Not otherwise," said Mistry in a copy of his presentation.
Mistry, who is also the director of Indian consumer goods company Godrej International, revised down forecasts for Malaysia's 2018 production to 19.2-19.5 million tonnes, but raised his estimates for Indonesia's output to 38.5 million tonnes.
In March, he had pegged Malaysia's 2018 palm oil output at 20.5 million tonnes and Indonesia's at 37.5 million tonnes.
"This is a sad commentary on the industry in Malaysia. Lower prices and lower production are a double whammy for Malaysia," said Mistry, adding that Malaysian production has been struggling since a high cycle from March 2017 to January 2018.
End-stocks in both Indonesia and Malaysia, however, are set to rise in the coming months.
"Palm stocks in Indonesia are already close to 5 million tonnes and will keep rising gradually ... Malaysian stocks are currently about 2.2 million tonnes and will rise sharply in the fourth quarter of the year as the production cycle turns upwards," Mistry added.
"By end December 2018, Malaysian stocks can rise to between 3-3.3 million tonnes. It will depend on how quickly palm prices are allowed to drop."
(US$1 = RM4.1050)