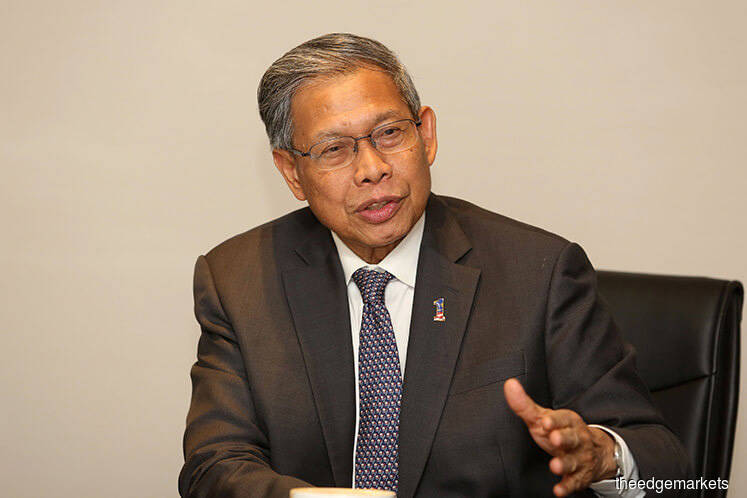 KUALA LUMPUR (Feb 7): Malaysian manufacturing companies exporting to the U.S. will not be affected by the 30% import duty on solar panel equipment recently imposed by US President Donald Trump, says International Trade and Industry Minister Datuk Seri Mustapa Mohamed.  
Mustapa said the issues surrounding the economic relations between Malaysia and the U.S. is currently being addressed under the Trade and Investment Facilitation Agreement (TIFA).  
"After discussion with U.S. under the TIFA umbrella, we were informed that Malaysian companies will not be adversely affected by the 30% duty," he said. 
Malaysia is a major exporter of solar panels and its components, with an export value of US$4 billion for 2017, Mustapa added. 
Bloomberg reported last month that Trump has approved duties of as much as 30% on solar equipment made outside the U.S., a move that threatens to handicap a US$28 billion industry that relies on parts made overseas for 80% of its supply.  
Speaking at a press conference today, Mustapa also responded to a call by the Malaysian Palm Oil Association (MPOA) to halt trade deals with the European Union (EU) until the latter's ban on palm oil is lifted. 
The minister said it is not easy to just impose an outright boycott. "The nature of international business is a lot more complicated now," he said.
"Malaysia is part of the global supply chain and so is Europe. There are a lot of components which come from Europe which are required for Malaysian industry and similarly, there are a lot of components made in Malaysia required for [the] European industry," he added.   
Mustapa however noted that the cabinet has decided Malaysia should review its trade with the EU, as a matter of policy. 
"The Malaysian government views this discrimination with grave concern and we've been talking to our contacts in Europe and other parts of the world, for them to understand our position," he said.