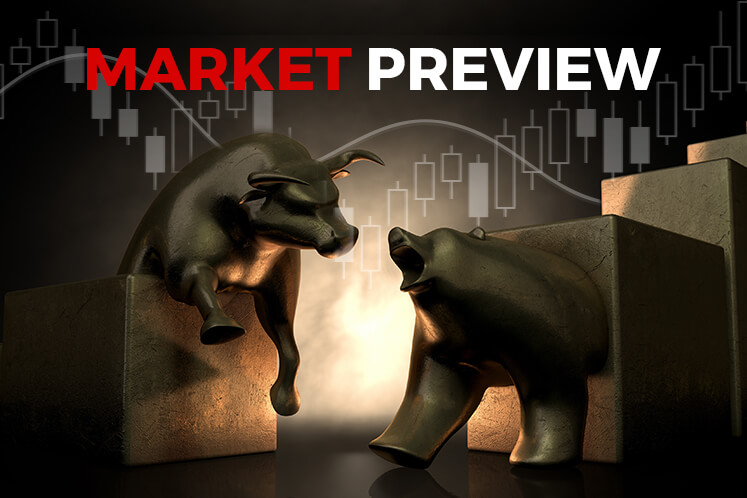 KUALA LUMPUR (Feb 9): Malaysian shares may today take cue from Asian equity futures after US stocks fell some 4% overnight on Thursday. US stocks' fall confirmed a correction in the nation's equities market amid higher US bond yield and US interest rate hike concerns. 
Such sentiment may affect Malaysian share-trade dynamics today as investors anticipate the FBM KLCI's direction. Yesterday, the KLCI added 2.76 points to close at 1,839.44 after reaching its intraday high and low at 1,842.65 and 1,834.83 respectively.
Reuters reported that US stocks plunged on Thursday in another dramatic trading session, confirming a correction for the market that has thrown its nearly nine-year bull run off course. With Thursday's drops, the benchmark S&P 500 and the Dow industrials confirmed they were in correction territory, both falling more than 10% from Jan 26 record highs.
The Dow Jones Industrial Average fell 1,032.89 points or 4.15% to 23,860.46, the S&P 500 lost 100.66 points or 3.75% to 2,581 and the Nasdaq Composite dropped 274.83 points or 3.9% to 6,777.16.
Asian equity futures fell. Bloomberg reported that futures on Japanese, Australian, and South Korean shares all showed declines of over 2%. Selling accelerated in the final hour of US trading as major indexes breached round-number milestones they had jumped past just weeks ago. The S&P 500 tumbled through 2,600 and the Dow failed to hold 24,000. Both are headed toward their average price for the past 200 days, a level that technical analysts say may act as both a magnet and a floor.