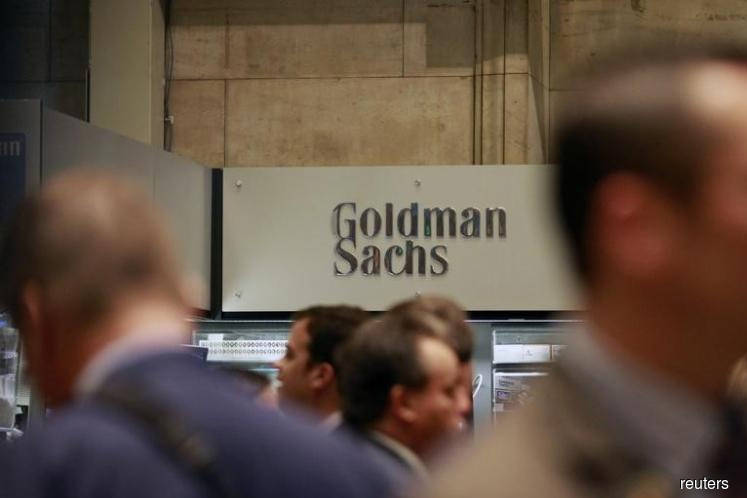 (Nov 29): Malaysia is seeking direct talks with Goldman Sachs Group Inc. to recoup more than $600 million the bank earned from raising funds for troubled state fund 1MDB, the country's leader-in-waiting Anwar Ibrahim has confirmed.
Goldman has lost $11 billion from its market value since Ibrahim said on Nov. 12 that the country is seeking a "full refund" of what the bank made for arranging bond sales for scandal-ridden 1MDB. Anwar expects that market pressure will be enough to push the lender to come to the negotiating table but notes a lawsuit is a second option.
"We're quite optimistic that they're responding," Anwar said in an interview in Istanbul on Nov. 27. "They have been adversely affected by all this and we have options: negotiate with them, which is probably best for Malaysia," or litigation, he said.
Malaysia has held initial discussions with the U.S. Justice Department to seek help to recoup the funds, Anwar said. The U.S. filed forfeiture lawsuits against $1.7 billion of assets that it said were bought using money stolen from 1MDB, including mansions in California, luxury condos in New York, jewelry, artworks, and a $250 million yacht once owned by fugitive financier Low Taek Jho. The yacht has since been put up for auction in a judicial sale process, with bidding set to close on Wednesday.
Read more on 1MDB deals that continue to haunt Goldman Sachs.
Global investigations into 1MDB has picked up pace since Malaysia's new government reopened a domestic probe and Tim Leissner, Goldman's former Southeast Asia chairman, pleaded guilty to conspiring to launder money and violate foreign bribery laws.
Goldman spokesman Edward Naylor referred Bloomberg to an earlier comment he provided, which noted the commissions reflected "the risks we assumed at the time, specifically movement in credit spreads tied to the specific bonds, hedging costs and underlying market conditions."
Discussions with Goldman will start with Malaysia seeking at least $600 million, Anwar said, with the country expecting to get a higher amount as negotiations continue. The bank made $593 million for arranging three bond sales that raised $6.5 billion for 1MDB, which was "exorbitant," he said.
"We hope this can be resolved pretty fast," Anwar said. "How can you refuse to cooperate when you understand that billions have been squandered from the public purse?" - Bloomberg