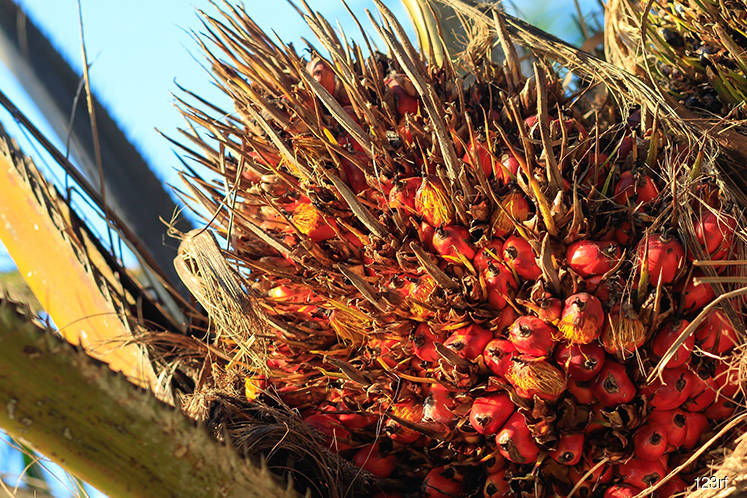 KUALA LUMPUR (Aug 29): Malaysian palm oil prices should trade around RM2,200 a tonne until December, assuming Brent crude oil holds steady at US$75 a barrel, industry analyst James Fry said on Wednesday.
"Bursa Malaysia Derivatives futures should trade in a range near RM2,200 (US$536) until December, with Indonesia's (biodiesel) mandate holding Malaysia's peak stocks below 2.8 million tonnes," said Fry, referring to Indonesia's plans for more widespread use of palm-based biodiesel.
Benchmark palm oil prices were down 0.1% at RM2,229 a tonne on Wednesday, while crude palm oil (CPO) prices in Rotterdam were at US$557.10 a tonne on Tuesday.
Fry, chairman of commodities consultancy LMC International, said on Tuesday that Indonesia's plans for more widespread use of biodiesel could reduce that country's exports and global palm oil supplies, leaving Malaysia to fill in the gap in the export market and capping its inventory gains.
"In January, (Malaysia's) falling stocks will lift crude palm oil to RM2,400 and US$640 in Rotterdam," Fry said on Wednesday.
Indonesia earlier this month announced plans to require all diesel fuel used in the nation to contain biodiesel starting from the beginning of September. Indonesia is trying to boost palm oil consumption to cut expensive fuel imports and narrow its current account gap.
Fry also forecast that joint output from the two biggest producers, Indonesia and Malaysia, would grow over 4 million tonnes in 2018, due "entirely" to strong Indonesian production as Malaysia's output is expected to decline 0.2 million tonnes.
Malaysia produced 19.92 million tonnes of palm oil in 2017, according to data from the Malaysian Palm Oil Board.
Fry had forecast in April that benchmark prices would decline to RM2,250 by September, but they dropped through that level in July to trade below RM2,200.
(US$1 = RM4.1050)