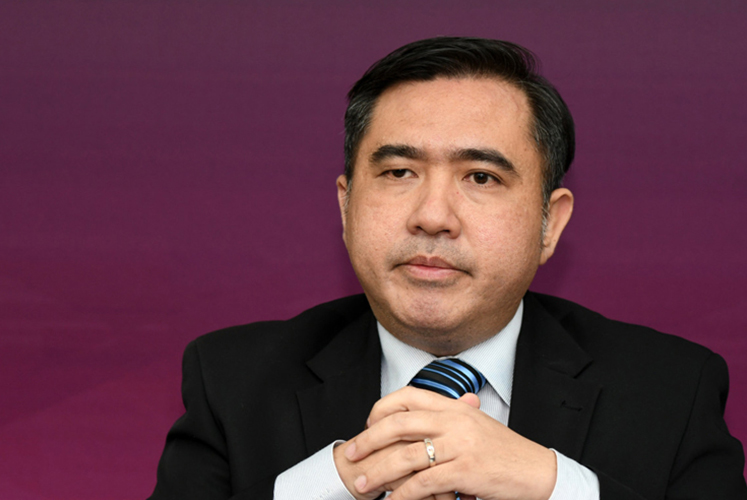 KUCHING (Sept 14): Malaysia needs more efficient airport development and air services, particularly in Sarawak, says Transport Minister Anthony Loke.
He said Sarawak had enormous potential in terms of tourism and logistics and his Ministry wants to open the State's several rural air services routes to commercial routes.
"We are looking at how we want to implement airport development across the country," he said, adding that the development of air transport was crucial for Sarawak given its size and it could help with the State economic development.
Loke was speaking to reporters after he paid a courtesy call on Sarawak Chief Minister Datuk Patinggi Abang Johari Tun Openg at his office at the new State Legislative Complex here today.
He said Abang Johari strongly agreed with the idea and welcomed the Transport Ministry's readiness to review the approach pertaining to the development of the air sector particularly in Sarawak.
On the SST exemption for air transport service in Sarawak, Loke said his Ministry fully supported the Finance Ministry initiative as many Sarawakians relied on air services.
Loke also said his Ministry also received numerous complaints from the Sarawakians over the pricey air tickets during the festive seasons.
He said his Ministry, based on a study, had decided not to set the ceiling price for airfares due to its implications that would cause the fare on normal days to increase.
"We try to use other approach, by increasing the flights capacity during festive seasons from Kuala Lumpur to Kuching, Sibu, Miri and Bintulu in order to lower the airfares during the season.
"Ceiling price may cause airlines to increase the airfares on normal days, similar to what is happening in other countries when ceiling price fails to help lower the fare price," he added.
Meanwhile, during his meeting, Loke said that Abang Johari had also asked the Ministry's consideration to approve direct flights from Kuching to Jakarta, and several places in Australia as well as from Sibu to several places in China.
He said he would discuss the proposal with airline companies, especially the direct flights from Kuching to Jakarta and Sibu to China.