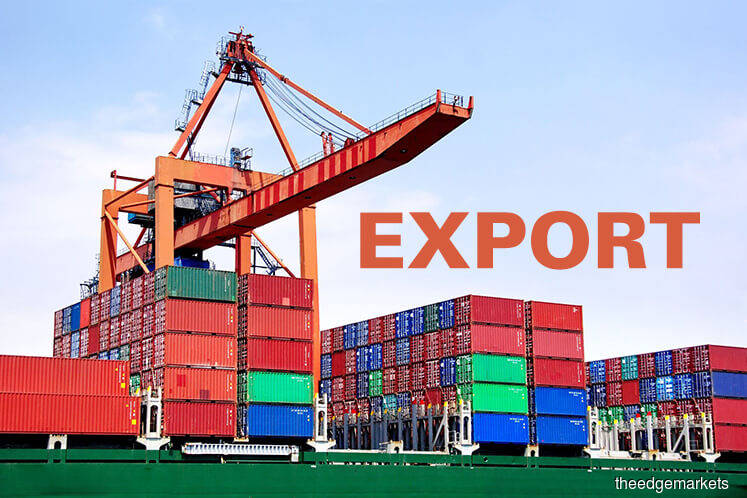 KUALA LUMPUR (Sep 5): Malaysia's exports rose 9.4% year-on-year in July to RM86.1 billion to a new record high on higher export volume of electrical & electronic products goods, crude petroleum, and natural rubber and timber, said the Statistics Department.
The department however noted declines for liquefied natural gas (-RM1.5 billion), palm oil and palm oil-based products (-RM862.9 million), and refined petroleum products (-RM768.3 million).
Imports also recorded a new record high for the month, rising 10.3% to RM77.8 billion from a year earlier.
"The growth in imports by End Use and Broad Economic Category Classifications (BEC) was mainly attributed to consumption goods (+RM667.2 million) and capital goods (+RM427.4 million) as intermediate goods (-RM28.3 million) declined," the department said in a statement today.
For the period of January to July 2018, total trade surpassed RM1 trillion and registered at RM1.1 trillion, an increase of 6.1% year on year.
Total trade expanded 9.8% to RM164 billion from a year ago, while trade surplus for July 2018 rose 1.7% to RM8.3 billion.