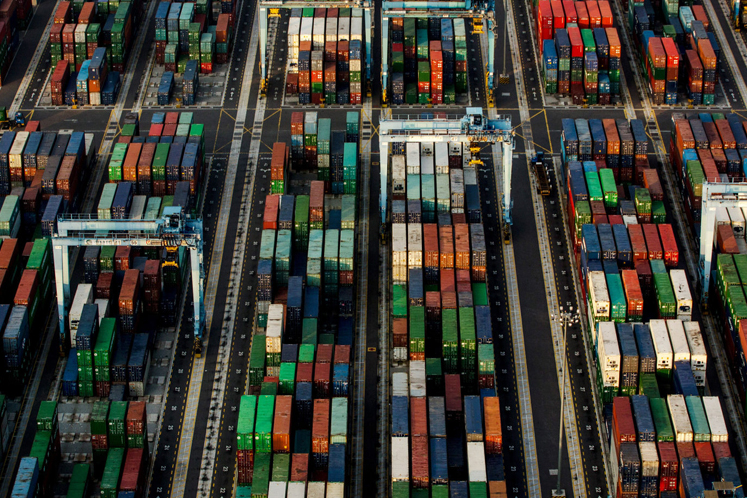 (Nov 20): Asia, at the broad level, will lose from the U.S.-China trade war, but a few countries will emerge as relative winners.
Nomura Holdings Inc. found that a push by companies in the U.S. and China for import substitution towards the rest of Asia will benefit Malaysia in particular, followed by Japan, Pakistan, Thailand and the Philippines, based on its analysis of specific products on the list of tariffs.
At the same time, Vietnam is the clear winner from companies switching production from China, followed by Malaysia, Singapore and India.
"As the saying goes, 'when two quarrel, the third rejoices'," analysts including Rob Subbaraman and Trevor Kalcic wrote in a note on Tuesday.
For BlackRock Inc, Thailand has the advantage in automotive production. The nation is the largest manufacturing centre of cars in Southeast Asia, according to the International Organization of Motor Vehicle Manufacturers.
"We are positive on Thai baht," Neeraj Seth, Singapore-based head of Asian credit at BlackRock, said at a briefing in the island state. "From a relative perspective, Thailand is one of the possible beneficiaries of some of these trade tensions which could potentially improve their FDI and balance of payments going into the next few years."
Laggards
Of the 13 countries in its analysis, Bangladesh, India and South Korea are the least likely to gain from import substitution. Pakistan benefits least from the diversion of production and foreign direct investment.
Nomura's Import Substitution Index is based on these criteria:
Relative specialization in each product Geographical distance of the 13 countries from China and the U.S. The extent that the U.S. and China could produce domestically instead of importing each product Significance of products in China's and U.S. imports The importance of products in China's total imports from the U.S., and vice versa.
"The biggest benefit to Malaysia is likely to come from electronic integrated circuits, liquefied natural gas and communication apparatus," according to Nomura.
There is usually one leading product for others; such as vehicles with only spark-ignition internal combustion reciprocating piston engines in Japan, cotton yarn in Pakistan, units of automatic data processing in Thailand, and electronic integrated circuits in the Philippines, it said.
The bank's Production Relocation Index factors in these criteria:
An export similarity index to measure the extent of overlap in export structures vis-a vis China Qualitative surveys of multinational corporations Nomura's scorecard of foreign direct investment attractiveness.