This article first appeared in The Edge Financial Daily, on August 14, 2018.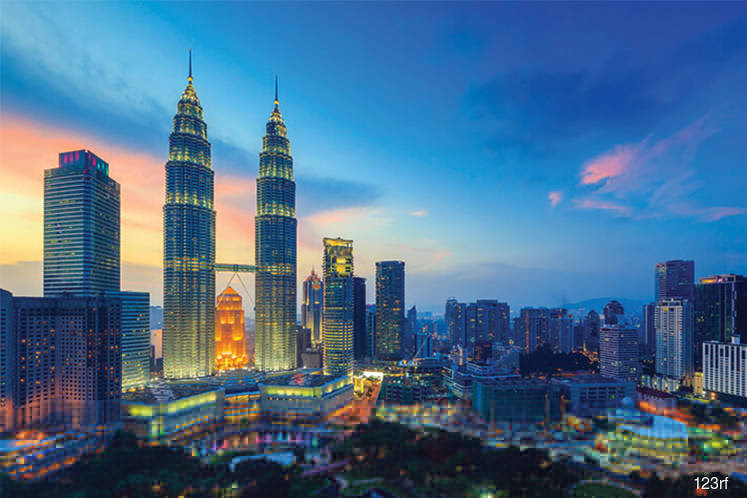 KUALA LUMPUR: Ghana may join Malaysia and Indonesia in the Council of Palm Oil Producing Countries (CPOPC) to counter the growing negative perception towards the industry.
Deputy Primary Industries Minister Shamsul Iskandar Mohd Akin said the West African nation is keen to cooperate with Malaysia and Indonesia in the face of the European Union's (EU) anti-palm oil campaign.
"I have, on behalf of the industry, invited Ghana to join us and Indonesia as members of the CPOPC," Shamsul told reporters on the sidelines of the Palm Oil Familiarisation Programme yesterday. Indonesia and Malaysia — the top two palm oil producers in the world — are the only members of CPOPC currently.
"We have conveyed to them the need for a close-knitted cooperation in the collective efforts of defending the palm oil industry against several negative perceptions, especially that of the EU. And this has been well-received by the leaders and delegates of Ghana just now," said Shamsul, who had earlier attended a closed-door discussion with Ghanaian representatives, led by its Deputy Minister for Trade and Industry Robert Ahomka-Lindsey.
In April, the palm oil producing country was reported to also have been invited by Indonesia to join CPOPC.
Last month, Malaysia attempted to engage with Bosnia and Herzegovina as strategic partners to improve the industry's perception towards palm oil.
Shamsul added yesterday that Africa, which has shown economic stability and growth in recent years, presents an opportunity for Malaysia to cast its net, strategically and effectively, to the region.
Besides palm oil, Malaysia and Ghana will also be exploring opportunities in the cocoa industry, he said. Ghana is the world's second-largest cocoa-producing country.
Among possible areas explored include the downstream sector of cocoa, he said, whereby Ghana could supply raw materials for processing in Malaysia into products that will then be marketed worldwide.
The week-long Palm Oil Familiarisation Programme, organised by the Malaysian Palm Oil Board (MPOB), saw the participation of over 70 attendees across 20 countries yesterday.
Present was the newly appointed MPOB chairman Tan Sri Mohd Bakke Salleh. Mohd Bakke, who is also Sime Darby Plantation Bhd executive deputy chairman and managing director, was named chairman of the board for a two-year term, effective July 31.
Primary Industries Minister Teresa Kok, in her speech at the event read out by Shamsul, noted the need for the ministry to be more aggressive in promoting palm oil given its benefits, and in curbing consumers' negative perception.
"I believe more work is needed, especially in terms of an effective and strategic communication plan to respond to all the negative perception and unfounded allegations," she said.
Kok said the ministry will continue to identify new markets while working with relevant parties, especially in the EU, to counter the campaign against palm oil and clarify issues substantiated by scientific data and evidence.
In 2017, palm oil and palm oil-based products contributed RM78 billion to Malaysia's export earnings and provided employment opportunities to more than two million people in all sectors, including 650,000 smallholders, according to the ministry.