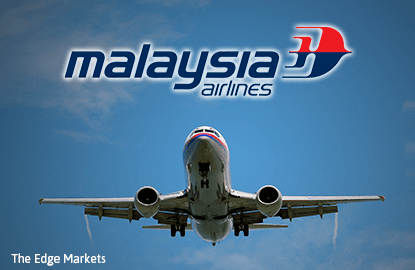 KUALA LUMPUR (Sept 23): Stressing the need for the Kuala Lumpur International Airport (KLIA) to be upgraded "to match the super new facilities at klia2", Malaysia Airlines Bhd says the imposition of an equal airport tax can make that happen.
The national carrier said it welcomes the confirmation from the Transport Minister Datuk Seri Liow Tiong Lai that the Malaysian Aviation Commission will announce its decision soon on equal passenger service charges (PSC) between KLIA and klia2.
"Equal charges will allow the airport to invest in vital repair and upgrades of the 18-year old KLIA terminal to match the super new facilities available at klia2," Malaysia Airlines said in a statement today.
However, in an earlier statement, Air Asia Bhd claimed the facilities at klia2 are "far inferior to those in KLIA, as there is no aerotrain, there is a lack of walkalators, long walking distances, smaller gates with poor boarding efficiency, just to name a few".
The low cost carrier which accounts for 97% of operations at klia2, is against any move to raise the PSC at klia2, to be on par with KLIA.
But Malaysia Airlines, a full service carrier that flies out of KLIA, said over 50 airlines, the International Air Transport Association, and the Association of Asia Pacific Airlines, have asked for equal charges.  
It said equal PSC would also allow Malaysia Airlines to compete "on a rational basis", in bringing down air fares.
"We look forward to working with Malaysia Airports Holdings Bhd to significantly grow our business, with the new charges," it added.