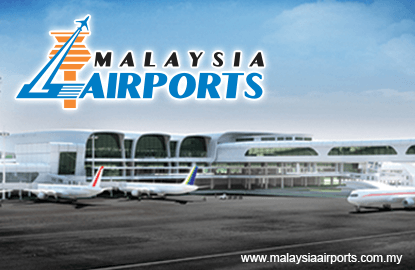 KUALA LUMPUR (Oct 13): The rectification plan for a ruptured fuel pipeline at the Kuala Lumpur International Airport 2 (klia2) is estimated to take one and a half months, said Malaysia Airports Holdings Bhd (MAHB).
"A rectification plan is currently underway which involves three stages, namely the prerequisite stage which involves  fuel recovery, excavation works and pipeline inspection, the pipe rectification stage which involves pipe repair/replacement and pavement repair works, and the testing and commissioning stage.
"These three stages are crucial in ensuring the integrity of the fuel pipeline and is estimated to take one and a half months," MAHB said in a statement.
This is the first update by MAHB, since the disrupted hydrant fuelling services situation occurred on Tuesday.
"Subsequent to the emergency briefing with the affected airline, AirAsia X and Kuala Lumpur Aviation Fuelling System Sdn Bhd (KAFS), the operator for the fuelling aviation system, [which was] held immediately after the occurrence of the incident, a mitigation plan was put in place to ensure the safety and wellbeing of our passengers," said MAHB.
To facilitate AirAsia X's passenger boarding process, 16 buses have been provided by MAHB to ferry passengers to and from the aircraft.
"These buses are able to carry 40 passengers each, and two buses run concurrently at 10-minute intervals per trip. This is to minimise any possible flight departure delays arising from this situation.
"Meanwhile, our customer service officers or CARE ambassadors have also been mobilised to usher passengers, as well as [to] monitor their wellbeing while waiting to board the buses," the airport operator said.
MAHB said passengers can approach the CARE ambassadors for assistance, and that extra care is also given to special-handling-passengers, such as the disabled and elderly, whereby buses and ambulifts are provided for their convenience.