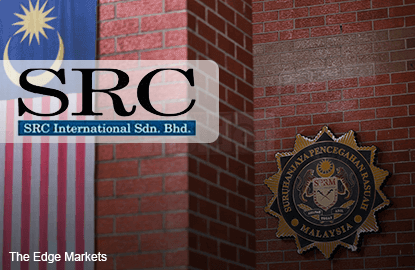 KUALA LUMPUR (May 19): The Malaysian Anti Corruption Commission (MACC) has completed the investigation for the case involving SRC International Sdn Bhd managing director Nik Faisal Ariff Kamil, director Datuk Suboh Md Yassin and businessman Low Taek Jho, says Minister in the Prime Minister's Department Datuk Paul Low.
Low also said the MACC have recorded all the statements of the witnesses for the case.
The minister said this in a brief written reply to Raub MP Datuk Mohd Ariff Sabri Abdul Aziz.
Mohd Ariff Sabri had asked the Prime Minister if the MACC had declared it will trace Nik Faisal Ariff Kamil, Datuk Suboh and Low Taek Jho and the status of the search for them.
He also asked the Prime Minister to state whether the police knows who they are.
However, Low did not answer this question.
The MACC has launched investigations over the trio, following a report by the Wall Street Journal (WSJ) which has named SRC International as one of the 1MDB-linked companies that was part of the money trail of US$700 million (RM2.6 billion) that went to the private bank account of Prime Minister Datuk Seri Najib Razak in July, 2015.
The report claimed Nik Faisal had power of attorney over Najib's account.
The Prime Minister has said the sum was a donation from the Saudi Royal family, and he has returned most of the money.
The Attorney General also cleared the premier of any wrongdoing with regards to the fund that went into his private bank account.
Meanwhile, Suboh is a shareholder of Gandingan Mentari, another company named in the money trail.
It was reported in August 2015 that MACC has been looking for the trio to assist in the investigation.
SRC International, which was wholly-owned by Ministry of Finance, was formerly a subsidiary of 1MDB.
The MACC has initiated investigations over the RM4 billion loan taken by the company, from the Retirement Fund Inc (KWAP).
SRC International primarily invests in oil and gas sector in Mongolia, and the opposition has questioned its overseas investment.