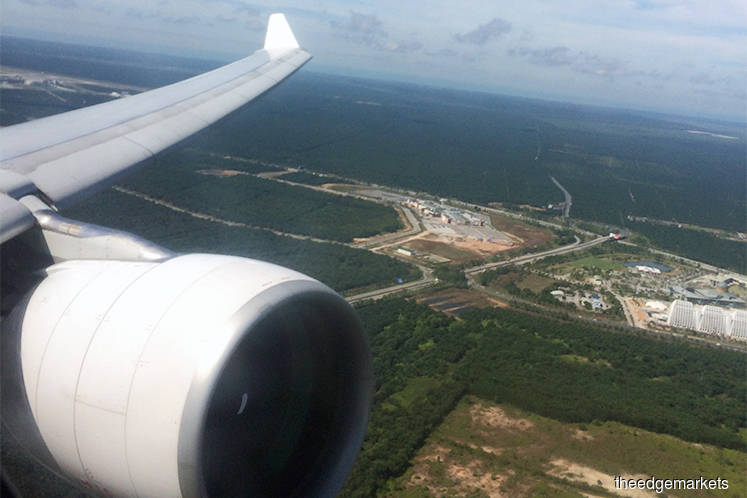 SINGAPORE (Nov 19): There is hope for Asia's crowded skies. In much of the region, too many carriers, with too many planes, charging too little have left the industry on its knees, and put price controls back on the agenda. Consolidation offers a better fix. With Indonesia's state-owned Garuda taking over a rival and India's Jet Airways in play, some relief may be near.
The aviation excess seen in South and Southeast Asia has few parallels globally. In India, where budget airline IndiGo now has more than 40% of the market, the result has been bargain-basement prices. Millions have flown for the first time, but all the major locally-listed airlines posted net losses in the most recent quarter. Further east, low-cost upstarts are squeezing flag carriers like Thai Airways.
Over-capacity is one problem. The Lion group, which includes Indonesia's Lion Air and others, has some 450 planes on order, aviation consultancy CAPA says, though deliveries have slowed. Vietnam's VietJet has commitments for more than 320 aircraft, or roughly five for each in its current fleet, according to CAPA.
Against this background, the crash of a Lion Air jet off the coast of Jakarta has Indonesia's ministers debating raising minimum airfares. Unfortunately, there is little evidence that higher prices can improve safety; rules were earlier tightened after a 2014 AirAsia crash. In India, meanwhile, a price floor is being debated in private by airline executives as means of forcing the industry to raise ticket prices to make businesses viable again.
A better outcome is allowing market forces to work, as it seems will happen with Jet, likely to be swallowed up, possibly by Indian conglomerate Tata and partner Singapore Airlines. The new owners could take a more sustainable approach to price. Garuda's Citilink arm, meanwhile, is taking over control of rival Sriwijaya Air. Fewer carriers could ease cut-throat competition.
Governments will be tempted to intervene to ease the pain but official meddling only adds to regulatory complications in a notoriously difficult sector. Politicians should stick to focusing on fuelling efficiencies by improving infrastructure. Airlines can deal their way out of their price problems.
CONTEXT NEWS
Indian media reports on Nov 15 said conglomerate Tata Sons was preparing a bid for indebted carrier Jet Airways, sending the shares up 25%. The Economic Times said Tata SIA Airlines, a venture between Tata Sons and Singapore Airlines, was considering an all-stock merger with Jet. Shares in loss-making Jet are down some 60% this year.
Indonesia said on Nov 1 that it would consider reviewing the lower limit of its airfares and increasing the rates set by low-cost carriers after the crash of a Lion Air jet. Lion Group is the largest airline in Southeast Asia by fleet size, according to CAPA Centre for Aviation data, and the company's order book is one of the heftiest in the industry globally.
Domestic air traffic has more than tripled in Indonesia over the past decade. With 129 million passengers in 2017, the Southeast Asian country is the world's tenth largest aviation market. It also has an air accident rate that is twice the global average.
(The author, Clara Ferreira-Marques, is a Reuters Breakingviews columnist. The opinions expressed are her own.)