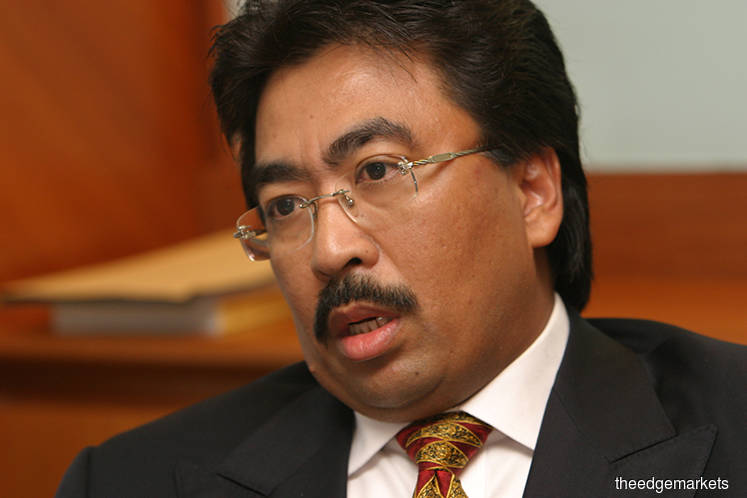 KUALA LUMPUR (Nov 23): The government's temporary freeze on luxury property developments should not be seen as distorting the property market, as there is a rising mismatch between the supply and demand of affordable houses, said Second Finance Minister Datuk Seri Johari Abdul Ghani. 
 
Johari said every country has its own unique economic policy to tackle various issues, which include rising imbalance in the affordable property segment.
 
"You cannot stop any country from implementing its own policy. In our case, it (the property imbalance) is getting too big, and this has prompted the government intervention," he told reporters after launching a rent-to-own scheme by Maybank Islamic Bhd.
 
"We can't stop what the industry is wishing to do, but what we are doing is some adjustment in the property market," Johari added. 
 
Describing the government's intervention as a delicate balancing act, Johari noted even financial institutions are reluctant to provide financing for high-end residential units.  
 
"Even without freezing this, the banks and financial institutions are saying that they are reluctant to finance those projects," he said 
 
The Cabinet had decided to temporarily  freeze new approvals for the development of shopping malls, office space, luxury condominium and services apartments with unit prices of above RM1 million, with effect from Nov 1.
 
The blanket move, which is indefinite and valid throughout the country, was met with resistance from the Real Estate and Housing Developers' Association (Rehda), which said it is impractical to build properties priced below RM1 million, particularly in certain parts of the country, where land prices are high.
 
"Furthermore, in certain locations across the city, there are still demand for high-end properties and free market should prevail," the association had said in a statement on Tuesday.
 
Last Friday, Bank Negara Malaysia (BNM) reported the country currently has a record-high number of unsold residential units, especially within the above RM250,000 category.
According to BNM, the number of unsold units jumped 140.93% to 130,690 units in the first quarter of 2017, from 54,244 units a year earlier.