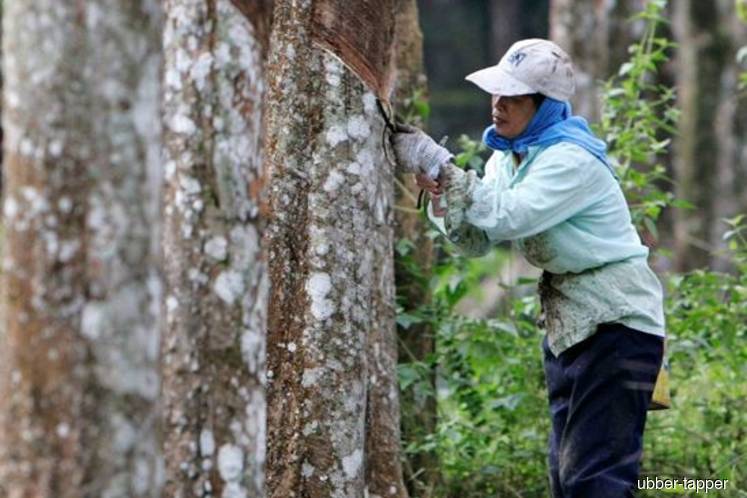 IPOH (Dec 14): The Government will channel the monsoon season living allowance (BSH) to smallholders nationwide soon, said Agriculture and Agro-based Industry Minister Datuk Salahuddin Ayub,
He said the aid would also be provided to farmers, fishermen, rubber tappers and Federal Land Development Authority (Felda) settlers.
He said the Cabinet on Wednesday had agreed to channel the allocation  for the purpose after receiving a report on the condition of the group, whose income is affected by the monsoon season.
"The amount of the aid will be determined by the Ministry of Finance together with the Ministry of Agriculture and Agro-based Industry," he said when met by reporters at the Parti Amanah Negara (Amanah) National Convention 2018 here today.
The three-day convention with the theme of 'Fulfilling Trust, Building Nation' started today, attended by 1,000 delegates from 156 registered branch and about 3,000 local and foreign observers.
Asked whether the aid would be one-off, Salahuddin, who is also Amanah deputy president, said the matter would be discussed later.
Earlier, Amanah president Mohamad Sabu in his presidential address had said the he hoped that the Government could restore the BSH to the smallholders in the country.
Other than that, Mohamad also wished that the government could address the problem of the drop in palm oil price which had a major impact on settlers and smallholders.
"Amanah will continue our commitment in championing their welfare so that they are better protected under the Pakatan Harapan-led government. This group is the most affected by the current economic situation.
"The latest announcement by the Government to raise the floor price of rubber to RM2.50 per kilogram and the increase in rice price subsidy scheme to RM360 per tonne is highly appreciated," he said.