This article first appeared in Capital, The Edge Malaysia Weekly, on January 22, 2018 - January 28, 2018.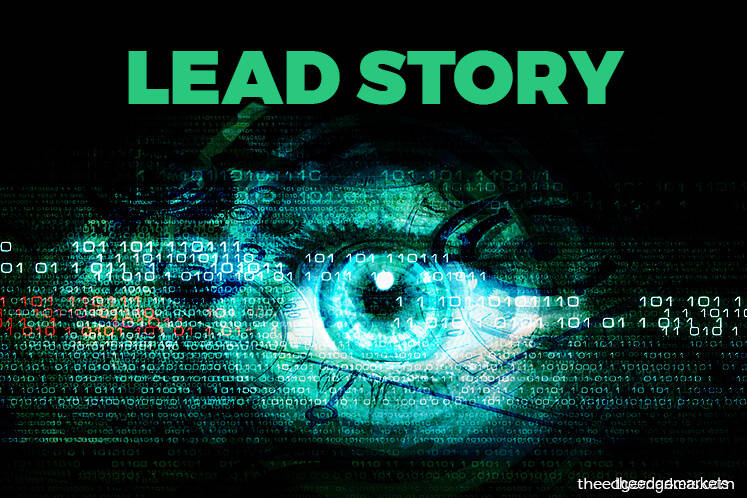 ALTHOUGH it will be a while before the Kuala Lumpur-Singapore High- Speed Rail (HSR) is completed, the stocks of companies expected to participate in its construction have attracted investor attention on the back of ongoing newsflow.
The HSR, which is slated to commence operations in 2026, has seen the cream of the crop of Malaysia's construction industry bidding for the role of project delivery partner (PDP) for the local portion of the track and as Assets Company (AssetsCo).
Last Tuesday, CIMB Investment Bank Research said it was optimistic about YTL Corp Bhd's chances in the tender for the HSR rail operating company (OpCo), which is another component of the HSR structure.
In a nutshell, the PDP will focus on the civil infrastructure portion of the project, and AssetsCo on systems and trains.
AssetsCo will then lease the trains to OpCo, which will provide express, domestic and shuttle services.
"The OpCo tenders, once called, would be more relevant to YTL Corp, in our view, given its experience in its 45%-owned Express Rail Link (ERL) Sdn Bhd — the sole domestic high-speed rail service concession built at a cost of only RM35 million per kilometre — arguably the lowest cost in the region," CIMB Research writes in the report.
"ERL's CEO had highlighted [in a recent press interview] that the company will be bidding for the HSR's OpCo. We also gather that YTL Corp — which is vying for a substantial package of the RM8.9 billion Gemas-JB double-tracking project via its joint venture with SIPP Rail Sdn Bhd — would also be keen to bid for the PDP domestic portion of the HSR civil works," the research house says, adding that YTL Corp would be leveraging domestic partnerships to bid for HSR jobs.
Apart from YTL Corp, ERL's shareholders are Lembaga Tabung Haji (36%), SIPP Rail — which is linked to Sultan of Johor Sultan Ibrahim Sultan Iskandar — (10%)  and Trisilco Equity Sdn Bhd (9%). CIMB Research has an "add" call on YTL Corp with a target price of RM1.69.
Confirmed bids for the PDP role so far have come from a 50:50 joint venture between Malaysian Resources Corp Bhd (MRCB) and Gamuda Bhd, as well as a consortium compromising IJM Construction Sdn Bhd (a subsidiary of IJM Corp Bhd), Sunway Construction Sdn Bhd (a subsidiary of Sunway Construction Group Bhd), Maltimur Resources Sdn Bhd and Jalinan Rejang Sdn Bhd.
Companies that have put in bids for the AssetsCo tender include George Kent (Malaysia) Bhd, which is partnering Siemens Aktiengesellschaft Germany and Siemens Pte Ltd Singapore, while MMC Corp Bhd is said to be tying up with a Japanese consortium.
The tender for the PDP job closes at the end of this month while that for AssetsCo closes on June 29. The PDP for the Malaysian portion of the HSR is expected to be announced by the end of the first quarter and the AssetsCo contract winner by the end of the year.
While news reports have said international bids are expected to come from Japan, China, South Korea and France for the mega rail project — estimated to cost RM50 billion to RM60 billion to complete — it is the local construction giants that the market will be keeping an eye on.
In a Jan 8 note on the construction sector, Affin Hwang Capital says a local consortium has a better chance than a foreign consortium for the PDP role. This is on the premise that local knowledge is required to assist the government in land acquisition and to seek the requisite licences and government approvals for infrastructure works across several states.
The research house says the Gamuda-MRCB JV is in a strong position, given Gamuda's extensive experience in PDP projects as it has completed MRT1 and is currently undertaking MRT2. Gamuda has also completed railway projects, such as the Ipoh-Padang Besar electrified double-tracking line, it adds.
As for MRCB, Affin Hwang says the group has political connections, experience in developing railway transport hubs and the backing of its major shareholder, the Employees Provident Fund.
"We gather that the infrastructure works for the Malaysian portion of the HSR could be worth RM35 billion to RM40 billion. The PDP fee for the MRT1, MRT2 and LRT3 is based on 6% of the project cost. Based on the same fee structure, the Malaysian PDP for the HSR project will potentially earn a net profit of RM1.6 billion to RM1.82 billion (applying a corporate tax rate of 24%) over the 2019-2026 construction period or RM200 million to RM228 million per annum (based on straight-line recognition basis).
"Based on 50:50 JV shares for Gamuda and MRCB, we estimate the potential earnings lift, if the JV secures the project, at 21% to 24% and 63% to 72% respectively in the financial year 2019 estimates (FY2019E). Assuming IJM Corp and Sunway Construction's share of the PDP fee is 33% each, the potential earnings lift, if the IJM Corp-Sunway Construction-Jalinan Rejang-Maltimur Resources JV wins the PDP contract, is 25% to 29% in FY2020E for IJM Corp and 100% to 114% in FY2019E for Sunway Construction," says Affin Hwang.
The research house has a "buy" call on Gamuda with a target price of RM5.86 and a "buy" call on IJM with a target price of RM3.70. Affin Hwang has "hold" calls on both MRCB and Sunway Construction with a target price of RM1.02 and RM2.45 respectively.
As for the AssetsCo role, Affin Hwang says, "There is no requirement for the AssetsCo to have a Malaysian or Singaporean partner. It was reported that a Chinese consortium led by China Railway Corp will bid for the AssetsCo role for the HSR. Hence, it is uncertain if there will be any Malaysian beneficiaries of the AssetsCo bid."
AllianceDBS research analyst Chong Tjen-San says smaller players such as Kimlun Corp Bhd could benefit from the HSR.
"I would think that Kimlun stands a good chance from a manufacturing angle, given that its precast manufacturing plants are located along the HSR alignment — it has one plant in Senawang in Negeri Sembilan and another in Ulu Choh in Johor," he tells The Edge. Alliance has a "buy" call on Kimlun with a target price of RM3.06.
As for property players, PublicInvest Research says Sime Darby Property Bhd is touted to be a beneficiary given the proximity of its land bank within Negeri Sembilan and Johor to the HSR project.
PublicInvest recently initiated coverage of Sime Darby Property with an "outperform" recommendation and a target price of RM1.90.
CIMB Research concurs, stating that while the property market is expected to stay uninspiring this year, Sime Darby Property is likely to benefit from the HSR and the Malaysia Vision Valley project, given its strategically located land bank. The research house has an "add" call on Sime Darby Property with a target price of RM1.85.
Other listed companies that are known to have sizeable land bank in the southern region are UEM Sunrise Bhd and KSL Holdings Bhd. 
Save by subscribing to us for your print and/or digital copy.
P/S: The Edge is also available on Apple's AppStore and Androids' Google Play.