This article first appeared in Capital, The Edge Malaysia Weekly, on June 4, 2018 - June 10, 2018.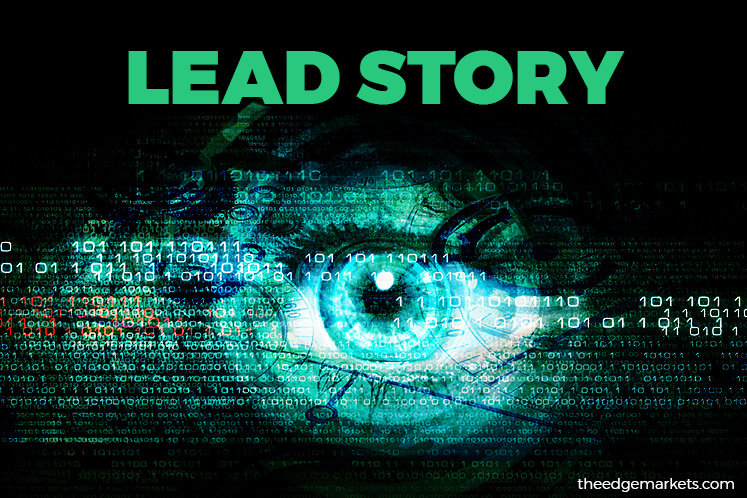 WHILE investors and analysts are obsessed with the new government's exploits, ranging from the cancellation of major infrastructure projects to reviews of road tolls, national debt and budget deficit, little attention seems to be paid to the recent corporate earnings.
Corporate earnings have been rather disappointing for the first quarter of 2018, with most companies missing expectations. Their performance is the main factor that drives the market. The unexciting corporate results will not augur well for the local bourse, at least in the next few months, amid a lack of fresh catalysts.
The numbers were down across most sectors, with only the banking sector seeing good performance in terms of profit growth.
The improved earnings by the banks were due to lower provisions for non-performing loans.
Malayan Banking Bhd achieved 9.7% year-on-year growth in its net profit to RM1.87 billion in the first quarter ended March 31. Revenue rose 2.1% to RM11.52 billion. Maybank attributed the improvement to higher net interest income and Islamic banking income.
Hong Leong Bank Bhd saw a 21.2% y-o-y jump in net profit to RM690.03 million in its third financial quarter ended March 31, 2018 (3QFY2018), on higher net income, lower allowance for impairment losses on loans, advances and financing, and higher share of profit from an associated company.
The banks aside, corporate earnings were generally down, says Inter-Pacific Securities research head Pong Teng Siew.
"It was disappointing and I might even say that it was bad across the board. I would estimate that only 7% to 8% of the companies listed on Bursa Malaysia posted bottom-line growth in the first quarter," he tells The Edge.
Export-oriented counters such as furniture makers generally saw a decline in their net profits in the absence of foreign exchange gain as a result of a stronger ringgit against the US dollar.
Lii Hen Industries Bhd saw its net profit drop 63.2% y-o-y to RM8.13 million in the first quarter ended March 31, 2018 (1QFY2018), while Latitude Tree Holdings Bhd's net profit plunged 79.2% y-o-y to RM2.4 million.
The stronger ringgit also had an adverse effect on plantation counter Kuala Lumpur Kepong Bhd, which saw its net profit fall 34.6% y-o-y to RM189.27 million in the second financial quarter ended March 31, 2018 (2QFY2018).
Meanwhile, Felda Global Ventures Bhd's 1QFY2018 net profit declined 21.9% y-o-y to RM1.33 million. The drop in earnings was attributed to a lower average crude palm oil price of RM2,472 per tonne compared with RM3,061 in 2017.
Other notable companies that missed forecasts include Axiata Group Bhd, which reported a net loss of RM147.41 million, versus a net profit of RM239.02 million in the previous year, due to a higher share of losses from its Indian associate Idea Cellular Ltd.
CIMB Investment Bank has downgraded the counter to a "hold" with a lower target price of RM5. It expects the group to post a 14% drop in earnings per share for FY2018 before rebounding in FY2019 and FY2020.
Other heavyweights that registered lower profits include Telekom Malaysia Bhd and MISC Bhd. TM saw its net profit fall 32% y-o-y to RM157.16 million while MISC posted a 54.1% drop in net profit to RM310.6 million.
Press Metal Holdings Bhd, which registered a 1.6% y-o-y growth in net profit to RM150.48 million, also missed expectations due to lower-than-expected aluminium selling prices realised, higher cost of carbon anode and the stronger ringgit.
"It has been another disappointing quarter. Many companies performed below expectations ... the market largely expected some improvement in corporate earnings in the first quarter.
"Most sectors were down. Those with exposure to foreign exchange were affected by the stronger ringgit. They include the plantation, timber and technology sectors. I'm expecting more negative earnings revisions than positive ones after the results season ends," Areca Capital CEO Danny Wong tells The Edge.
He says the market was expecting some improvement in the first quarter of the year amid steady global growth.
He notes that some construction companies had several contracts in hand, which were expected to give the sector a boost.
However, this was not the case. IJM Corp Bhd posted a net profit of RM11.19 million, down 95.3% y-o-y. The big variance was mainly due to a one-off gain of RM123.1 million in the previous year and lower contributions from its five main segments. The group also saw a lower net unrealised foreign exchange gain for the quarter.
Malaysian Resources Corp Bhd, despite posting 150% y-o-y growth in its net profit to RM21.5 million in 1QFY2018, also came in below expectations, according to MIDF Research. The earnings represent only 10.6% of the research house's estimates.
AmInvestment Bank head of equity research Joshua Ng says the earnings reporting season was unremarkable with Sime Darby Bhd being the only FBM KLCI component stock that has surprised on the upside on better sales by its car dealerships in China and heavy equipment business in Australia.
"After factoring in the changes thus far, our FBM KLCI earnings growth forecast for 2018 has been revised to 5.4% (from 6.8%) and 2019 to 6.8% (from 7.2%)," writes Ng in a June 1 note.
Moving forward, AmInvestment Bank says, the removal of the Goods and Services Tax, reintroduction of petrol subsidy and the gradual abolition of highway tolls will increase consumers' propensity to spend.
The research house prefers Public Bank Bhd and BIMB Holdings Bhd for their exposure to consumer spending, besides consumer and automotive stocks such as Berjaya Food Bhd, Power Root Bhd and Bermaz Auto Bhd.
It also likes exporters that benefit from strong external demand such as Top Glove Corp Bhd, VS Industry Bhd and Inari Amertron Bhd as well as certain defensive oil and gas counters, such as Yinson Holdings Bhd and Dialog Bhd, amid stable crude oil prices.
Looking towards the second quarter of the year, Areca Capital's Wong says he expects certain sectors to be positive such as consumers, automotive, banking and healthcare, amid better consumer sentiment.
"The removal of GST will have a positive effect on consumer spending and it is particularly so for the automotive sector. Companies that import cars such as Sime Darby will benefit," he says.
"Improved consumer sentiment will translate into higher spending, which is positive for the retail sector."
On the other hand, he says, the earnings of export-oriented counters that are not actively expanding will continue to be affected by the stronger ringgit.
Save by subscribing to us for your print and/or digital copy.
P/S: The Edge is also available on Apple's AppStore and Androids' Google Play.