This article first appeared in The Edge Financial Daily, on November 29, 2017.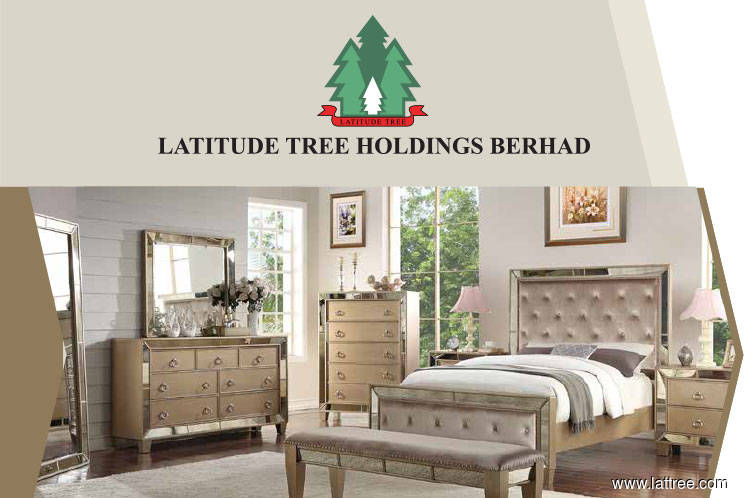 KUALA LUMPUR: After two consecutive years of falling net profit, furniture maker Latitude Tree Holdings Bhd is bracing for another challenging year ahead in light of the strengthening ringgit and more intense competition from China.
Concurrently, the furniture maker is also not expecting higher revenue for its financial year ending June 30, 2018 (FY18) after two record-breaking years for FY16 and FY17, managing director Joseph Lin told The Edge Financial Daily yesterday after the group's annual general meeting.
In FY17, Latitude Tree's net profit declined 5% year-on-year (y-o-y) to RM69.07 million amid higher labour and raw material costs though revenue inched up 2% to RM786.03 million, despite a 1.3% drop in orders.
"When reviewed in US dollar terms, our revenue actually declined by 1.3%," Lin said. "So as the ringgit has further strengthened, we expect the revenue [in US dollar terms] to go down further."
Lin's view is concurrent with the group's financial result for its first quarter ended Sept 30, 2017 (1QFY18), filed with Bursa Malaysia yesterday: Net profit slumped 27% y-o-y to RM15.14 million from RM21.09 million, though revenue rose 5% to RM216.78 million from RM205.4 million as the ringgit appreciated.
However, Lin remains positive about the group's sales prospects, particularly in the US where Latitude Tree has a significant presence.
"The demand for furniture is still okay," Lin said. The group is also venturing into a new market segment of low-volume, high-value products with the setting-up of a high-value production and design centre in Vietnam.
Meanwhile, Lin said the group is sticking to its dividend payout of 12 sen per share a year — which is lower than some competitors like Lii Hen Industries Bhd, despite its growing cash pile.
Latitude Tree's cash and cash equivalent rose to RM195.74 million as at June 30, from RM165.76 million a year ago — near double the group's cash flow requirements — but Lin said this is part of the group's strategy to mitigate the cost concerns.
"The cash is for us to stockpile raw materials when price is low, to compete with other manufacturers," said Lin as he dismissed the possibility of bonus issue or any additional reward for shareholders. "We prefer to give out consistent dividend." Its trailing 12 months' dividend yield stood at 2.85%.
Between 2015 and 2017, Latitude Tree went on a spending spree to streamline its manufacturing process, by, among others, acquiring a plywood lamination factory in Klang and setting up a saw mill in Kuala Terengganu.
It also spent RM24 million to improve manufacturing automation, and another RM10 million for the establishment of the Vietnam high-value product centre.
The investments are sufficient for now, said Lin, as the group will proceed with its business with no major investments in FY18, save for the upgrade of several machineries.
On its declining share price, Lin said Latitude Tree has several ways in mind to address it, including a possible share buy-back if it deteriorates further. "But I don't think that will be the case. In the meantime, we intend to focus on our operations," he said.
Latitude Tree shares have shrunk some 46% from its all-time high of RM8.05 on Jan 10, 2016. Year to date, the counter has lost about 12%.