This article first appeared in The Edge Malaysia Weekly, on May 7, 2018 - May 13, 2018.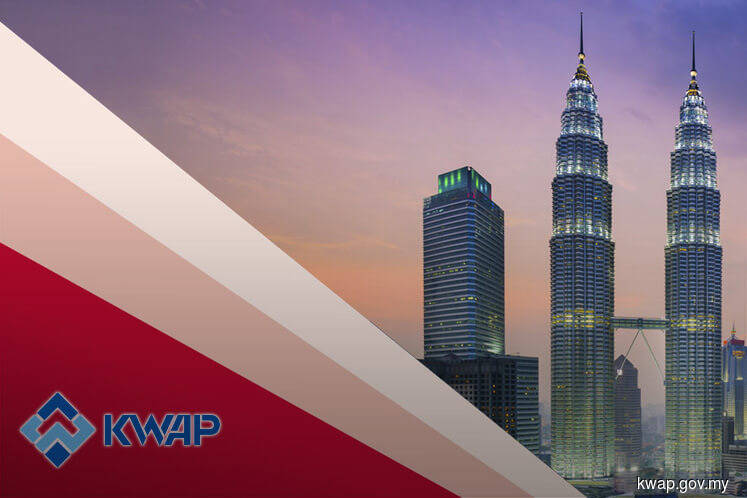 THE Retirement Fund Inc (KWAP) emerged the highest of three bidders for a 30% stake in the Malaysian unit of UK-based insurer Prudential pcl, sources say.
However, KWAP's bid — at between RM3.7 billion and RM4 billion — fell short of Prudential's expectations and the country's second largest pension fund was asked to improve its bid, one source tells The Edge.
"So, the two parties are still in negotiations, but it's not just over pricing. If KWAP is to improve its bid, it also wants other things like a board seat and dividends, among others," says the source.
It is not clear if the other two bidders — understood to be the Employees Provident Fund (EPF) and Khazanah Nasional Bhd — are still in the fray.
KWAP and EPF had also been in separate talks to acquire a stake in the local unit of Singapore's Great Eastern Holdings Ltd, but progress on that remains to be seen. It is understood that KWAP is no longer pursuing a stake there.
These developments follow Bank Negara Malaysia's directive last year to foreign-owned insurers to pare down their stakes to at least 70% by the end of this June — a move aimed at lifting domestic participation in the insurance industry.
It remains to be seen if KWAP's negotiations with Prudential will end up in a deal. This is because, like most of the other large foreign insurers, Prudential is understood to be exploring other pare-down options.
In Prudential's case, sources say it is also looking at the possibility of an initial public offering (IPO) for the local unit. Some investment bankers, however, are sceptical about whether the company can fetch the kind of valuation it wants through an IPO. KWAP's earlier bid valued the unit at between RM12.3 billion and RM13.3 billion.
KWAP CEO Datuk Wan Kamaruzaman Wan Ahmad, when contacted, confirms that talks between KWAP and Prudential are still ongoing, but declined to elaborate.
Prudential Assurance Malaysia Bhd says it is "unable to comment on market speculation or rumours".
"As a good corporate citizen, Prudential abides by the local rules in the markets where we operate. We have a successful and long-established business in Malaysia for more than 90 years, and are firmly committed to serving the long-term protection and savings needs of the Malaysian people," it says in an email response to The Edge.
Wan Kamaruzaman had told reporters on April 23 that the fund had expected to wrap up talks to buy "a minority stake in a foreign-owned insurance company" by the end of April. According to him, end-April was the deadline for foreign-owned insurers to submit their proposals to Bank Negara on their pare-down plan.
Sources, however, indicate that the foreign insurers may have obtained a slight extension from Bank Negara. However, they say the "ultimate" deadline of end-June remains, by which time the insurers should already have a comprehensive pare-down plan.
There are 11 foreign insurers with wholly-owned local units here, including Japan's Tokio Marine Holdings Inc, Hong Kong's AIA Group and US-listed Chubb Ltd.
The Edge reported last November that Tokio Marine was considering both an IPO and stake-disposal option to meet the 30% local shareholding requirement.
Industry observers note that although less than two months remain for foreign-owned insurers to comply with Bank Negara's directive, there seems to be a reluctance to part with their stakes.
"They may want to show that they are making an effort with the hope of getting another extension from Bank Negara. Unless it stands its ground on the June 30 deadline, I believe nothing will happen. It may have to come down to the central bank having to suspend one of the licences to show that it is serious," opines one.
Other observers, however, say any suspension of licences should be avoided as it would send out a negative signal to foreign investors eyeing Malaysia.
It is understood that the foreign insurers are keen on an alternative route to fulfil their commitment to pare down their shareholding.
The Edge reported in its April 16 issue that foreign insurers were believed to have submitted a proposal to Bank Negara, under which they would not dispose of their stakes, but instead contribute 30% of their 10-year forecast net profit to the setting up of a healthcare trust to provide basic health insurance for Malaysia's low-income group, namely the bottom 40% of the population (B40). As it stands, most in the B40 category cannot afford healthcare insurance as they are living from hand to mouth.
However, Bank Negara seems to be firm on its stance that the foreign insurers keep to their promise to pare down their stakes. In response to that article, the central bank had said, "A licence would not have been given if the commitments had not been made. Over the years, ample opportunities and flexibilities have already been conceded to accommodate actions that should have been taken by shareholders to deliver on their commitments. [Bank Negara] therefore fully expects shareholders to honour an explicit promise made, and to operate in Malaysia in a manner that benefits the development of the domestic insurance market and the economy generally."
Malaysia had liberalised foreign ownership rules in 2009, raising the foreign ownership cap for insurers to 70%, from 49%. At the time, the central bank said a higher cap of more than 70% would be considered on a case-by-case basis for players that could facilitate consolidation and rationalisation of the insurance industry.
In the past, it had granted extensions to insurers that did not comply with the foreign ownership requirements.
Save by subscribing to us for your print and/or digital copy.
P/S: The Edge is also available on Apple's AppStore and Androids' Google Play.