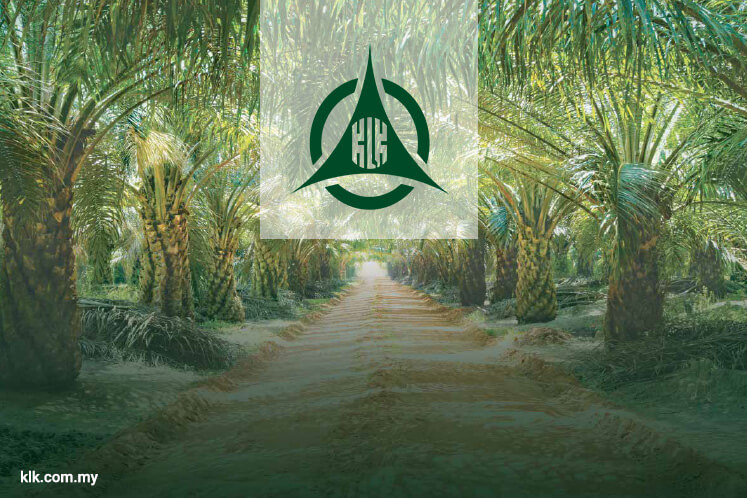 KUALA LUMPUR (Oct 5): Kuala Lumpur Kepong Bhd (KLK)'s subsidiary KLK Oleo has launched its fourth Reactor Specialty Ester Plant (EP4), and research and development (R&D) centre in Klang, Selangor.
The R&D centre was set up in Malaysia as KLK Oleo's international research, development and technology hub to service and support its global oleochemical business, KLK said in a statement today.
The R&D team is specialised in organic synthesis, spearheading advanced analytical support, driving the innovation of high-value applications for oleochemical derivatives. Through the establishment of this R&D centre, KLK Oleo has been able to leverage on partner relationships on numerous collaboration projects.
"With this additional plant, we will be able to increase the capacity and hence the efficiency. The increasing demand for specialty esters reaffirms the necessity of continuous investments and initiatives that we have embarked upon in line with the vision of our government under the Palm Oil National Key Economic Area (NKEA) Entry Point Project 6 (EPP 6) where the palm oil industry is targeted to contribute to RM178 billion to Malaysia's Gross National Income (GNI) and the creation of 41,600 jobs by 2020," said KLK chief executive officer Tan Sri Lee Oi Hian.
"Technology, innovation and an inventive spirit have been our priority in the past 25 years since we started our downstream journey. We believe that more research and commercialisation efforts on palm based downstream products are important to make sure the commodities sector remains sustainable and competitive in the long run," Lee said.
"Therefore, the centralised R&D centre is an important milestone in bringing cutting-edge technology and innovation in the development of oleo-based products and solutions," he added.
KLK Oleo's downstream journey began in 1991 with a fatty acid and glycerin plant in Rawang with a production of 45,000 tonnes per year before expanding to the current three million tonnes capacity worldwide.
KLK is presently one of the leading global oleochemical producers with presence in Malaysia, China, Indonesia and Europe. KLK Oleo's EP4, commissioned this year, produces ingredients that are used in cosmetics and bio-lubricants.
"Malaysia's palm oil industry has come a long way from 100 years ago, along with challenges and greater successes. It was crucial for the palm oil industry to increase productivity and efficiency as expansion in Malaysia was limited due to the scarcity of available new land," Second Minister of International Trade and Industry Datuk Seri Ong Ka Chuan said.
"We need to have different high value products such as expanding the products to pharmaceutical and oleochemicals. It's heartening to see company such as KLK putting much thought into investing and developing oleo derivatives plants and R&D centre," Ong said.
At the midday break today, KLK gained 0.08% or 2 sen to RM24.80 with 2.54 million shares done.