This article first appeared in The Edge Financial Daily, on August 23, 2018.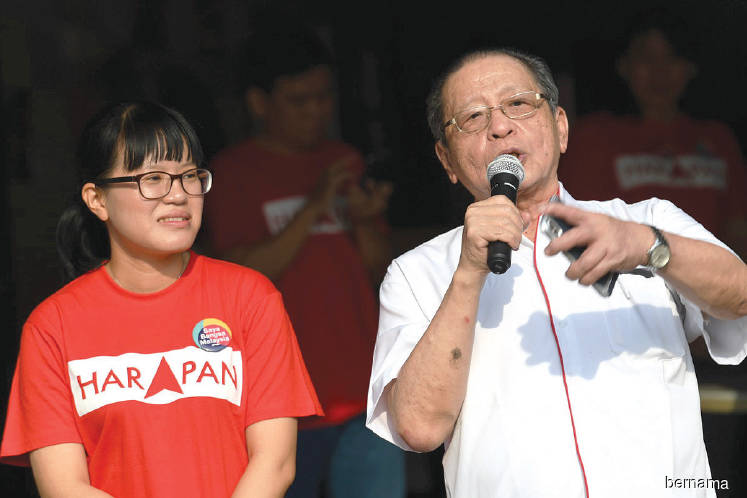 KUALA LUMPUR: DAP adviser Lim Kit Siang said the Pakatan Harapan government needs more time to put things right as there were many malpractices by the previous administration.
He said the new government is serious to end the 60 years of abuse of power, corruption and inequality, but it cannot be done in "two days".
"For the new Malaysia to see real changes, we need a longer time to build on it. The 60 years of corruption, abuse of power and inequality can't be cleaned in 100 days.
"We must prove that in the long term, our promises will be fulfilled. In that 100 days, [former prime minister Datuk] Najib [Seri Razak] was ousted and charged in court. Many corrupted heads in government departments were removed," he told the morning crowd in a mini ceramah at Kampung Baru Balakong here yesterday.
He was here to campaign for Pakatan candidate Wong Siew Ki for the Balakong by-election.
Later, when addressing the public at the morning market in Batu 11, Cheras, Kit Siang also urged voters in Balakong to turn up in large numbers to vote in the by-election on Sept 8.
He said this is crucial as a show of continuous strong support for the Pakatan government following the victory in the 14th general election (GE14).
"We want the spirit of May 9 to be kept alive. On that day, we did not just win the election, but also kept our hopes alive to see the creation of a new Malaysia.
"Besides, let it be a tribute to the late assemblyman Eddie [Ng Tien Chee], who had worked so hard and served so responsibly the people of Balakong."
More than 80% of the 62,219 registered voters in Balakong voted in GE14. The by-election was called following Eddie Ng's death in a road accident on July 20.
Wong is facing MCA's Tan Chee Teong in a straight fight for the state constituency. — Bernama