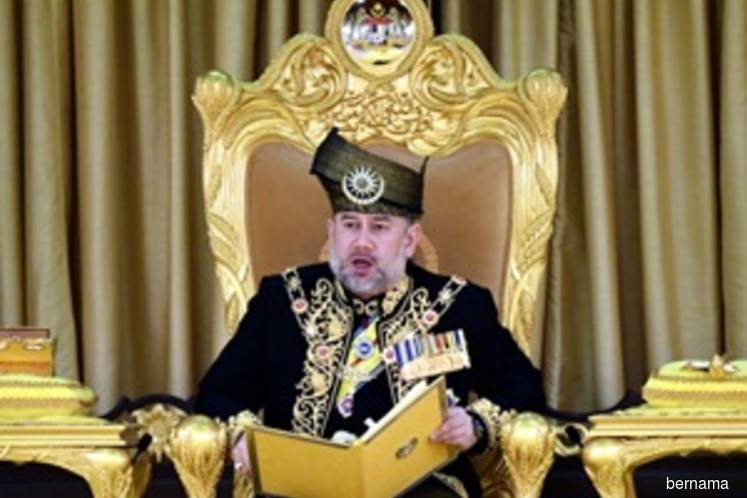 KUALA LUMPUR (July 17): Yang di-Pertuan Agong Sultan Muhammad V told Malaysian members of parliament to engage in mature, healthy and dynamic debates for the benefit of the people.
Since the people had made their choice during the nation's 14th general election on May 9, 2018, all parties should abide by the decision, Sultan Muhammad V said in Parliament today.
"I hope every party would ensure sincere restructuring to create peace and unity and find similarities in this effort, rather than differences for the sake of the people and the nation's survival," he said in his speech in conjunction with the opening of the first meeting of the first session of the 14th Parliament. 
While calling for an end to racial slurs that destroy the country's peace, Sultan Muhammad V welcomed Pakatan Harapan's proposal in its election manifesto to set up a consultative council for the people's harmony.